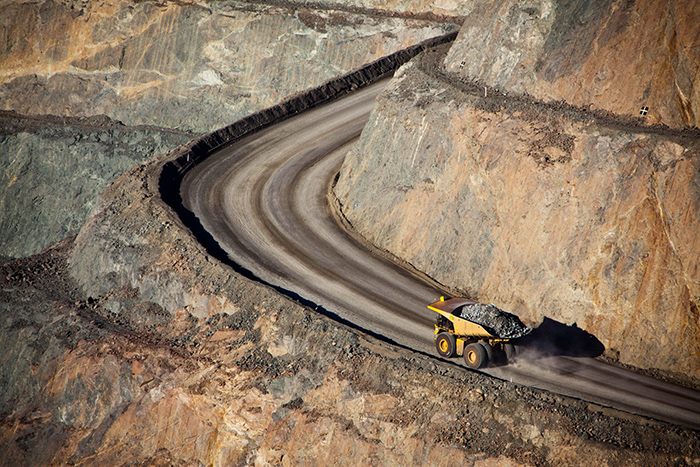 Tramigo Invests in Copperbelt Mapping for Mission Critical Fleet Management
Copperbelt

Mapping
Tramigo has completed yet another continent wide update for its TLD Landmarks, The Embedded Mapping Standard, for Sub-Saharan Africa. The focus of this update has been heavy on its Mission Critical Fleet Management (MCFM) business unit to further upgrade the high-way mapping and critical routes for high value operations such as the mining industry in the Copperbelt Region.
"We are pleased to announce this major investment to yet again further improve and expand our embedded TLD Landmarks mapping in areas and regions where network quality is poor (no Internet required) and areas where traditional visual mapping like Google Maps adds very little value to fleet owners. TLD Landmarks combined with our highly sophisticated intelligently embedded firmware in all our key tracking hardware platforms such as T23 Fleet Security Pro offer an unbeatable fleet management option for remote area high-ways and high-value industries operating in tough environments," says Arto Tiitinen, Tramigo CEO
Tramigo MCFM solutions are designed for Sub-Saharan heavy vehicle fleet management. Excellent for commercial financed vehicle protection, high-value leasing/rental vehicle protection, as well cross-border and other critical fleet management operations.
Contact us for complete project management and local support services package. Tramigo Fleet SIM also now available!
– Dany Abou Fayad, Manager Nigeria, +234 812 224 2224 (WhatsApp), nigeria@tramigo.com
– Fred Olowojesiku, Senior Manager Nigeria, +234 806 742 9656 (WhatsApp), nigeria@tramigo.com
– Eric Amonoo, Support Manager Ghana, +233 243 107 417 (WhatsApp), ghana@tramigo.com
– Jukka Riivari, Regional Sales Director Middle East, +971 50 664 6223 (WhatsApp), me@tramigo.com
– Arto Tiitinen, CEO, +358 40 5002 923 (WhatsApp), arto.tiitinen@tramigo.com
---
Tramigo Ltd is a privately held company headquartered in Finland and subsidiaries in Africa, Asia, Latin America and Europe. Tramigo Ltd designs and manufactures cutting edge asset and personal tracking devices that are secure and easy to use for both companies and consumers alike. Tramigo products are globally available.