Improve security and control
Reduce operational costs
Reliable tracking and communications delivered over Tramigo's reliable multi-network connectivity removes 99% of all black spots
Tramigo's complete mission critical fleet management solution is the optimal choice for securing operations throughout Africa. With Tramigo's set-up, you are ensured to have seamless real-time tracking for cross-border transportation and alerts when needed the most.
Based on more than 15 years of history on the continent, we understand that distances are ultra-long, road conditions tough and cargo can be very valuable. Such conditions require Mission Critical capabilities which Tramigo can deliver with its military-grade reliable tracking hardware for heavy trucks and cargo, software that gives you full control and management capabilities, with your convoys connected using multi-network connectivity which provides seamless netwok connections as you cross border and make way through tough conditions.
How to get started with
Tramigo Mission Critical Fleet management
STEP 1

CONTACT TRAMIGO
Communicate your requirements to our specialist and receive a draft proposal and a quote
STEP 2

INSTALLATION AND TRAINING
Tramigo performs hardware install, software set-up and provides comprehensive onsite and online training and onboarding
STEP 3

SUPPORT COMMITMENT
As a Tramigo customer, you are our partner with access to technical support and new solution development
Mission critical fleet management
Always in control
Seamless real-time tracking for cross-border transportation when you need it the most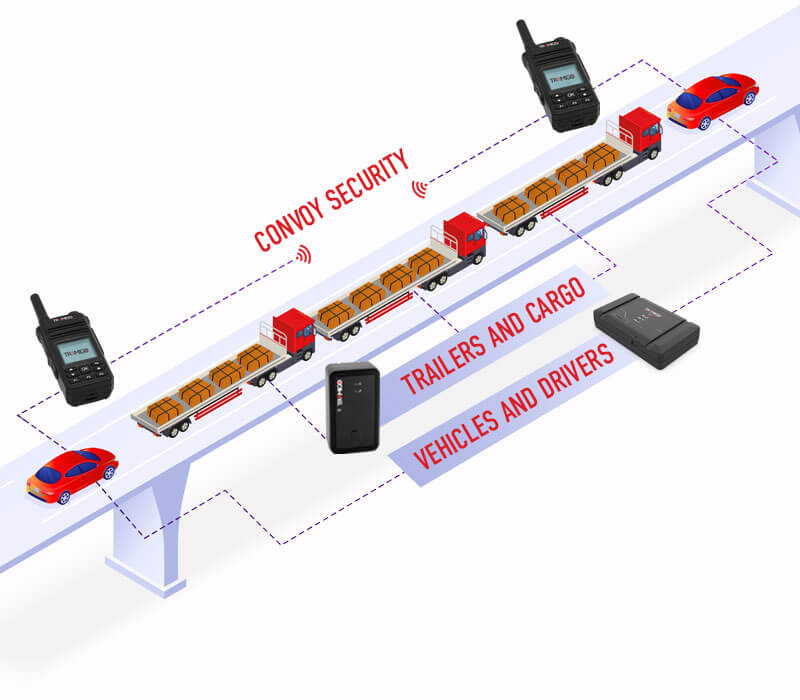 Fleet Management for the Mining Industry
With the 3-tier security design, you will always be in control and contact with your Fleet and Assets. Tramigo Cloud, our advanced Fleet management software system offers all required features

Real-time Tracking
Attach Tramigo tracking devices to your trailers and vehicles and track location and receive alerts and notifications in real time as you monitor your cargos progress evert step of the way.

Secure communications
Tramigo Push-to-talk communication system (MCPTT) provides encrypted voice communications between the convoy security guards and control center when needed.

Stay connected
Tramigo hardware is embedded with eSIM technology, providing seamless multi-network coverage as your convoys cross borders and enter new regions. Your device always connects using the best available network.

Centrally managed
Connect to the TramigoCloud platform through a secure web login to track location, monitor driver behavior and manage every aspect of your fleet centrally.
A complete and easy to use solution designed to ensure the real time status and progress of your valuable transport is never in doubt.
Developed by Tramigo, an IoT tracking and connectivity pioneer/manufacturer with global presence, with sales, support, and operational staff on all continents providing complete life-time support for its end-customers and authorized resellers.
Contact Tramigo and our sales specialists will get back to you with a proposal for a complete solution tailored for your businesses individual needs.
Security and control with our unique 3-tiered solution
Durable hardware designed for hot climates. Extreme heat tolerant and military grade components.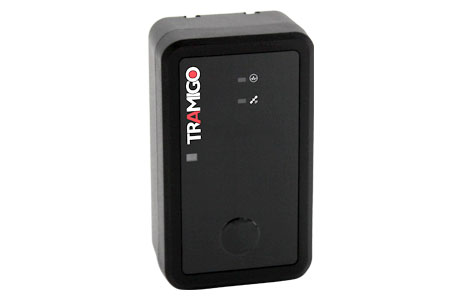 Tramigo Asset Tracker
Asset tracking device with built-in battery and eSIM. Encased in a waterproofed durable plastic casing (IP67).
Used for the real time tracking of the trailer, cargo or container.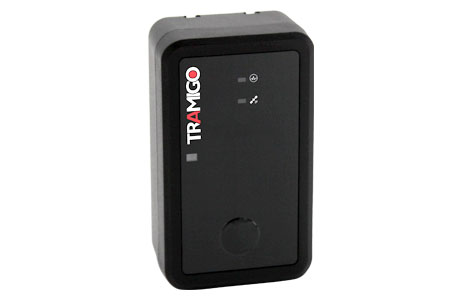 Tramigo T24 Fleet RS24
GPS Tracking device hardwired to the vehicle battery. Used for the real time tracking of the horse and other vehicles.
Customize feature set using Tramigo accessories. T24 Fleet comes with digital, analog and 1-wire input/output supported power cable.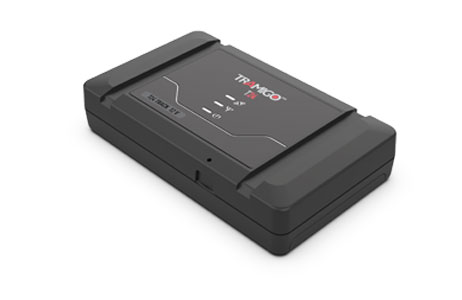 Tramigo MCPTT
Push-To-Talk (MCPTT) handsets built tough to support use case scenarios across a variety of field operations.
Used to provide reliable voice communications over an encrypted connection.
Always in contact and always in control
The strongest available network and easy to use software connects your vehicles, staff and cargo with your control center staff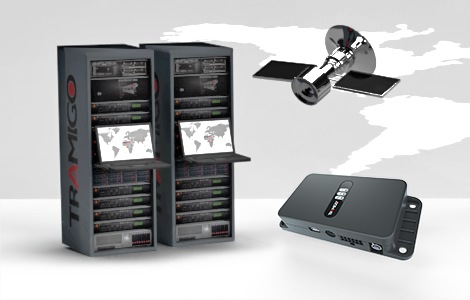 Multi-network connectivity
Multi-network connectivity means that the Tramigo devices of your convoy will always connect to the best network in each country or region, without additional network charges.
This automatic network selection makes the coverage better and stronger even as you cross country and network lines in remote areas.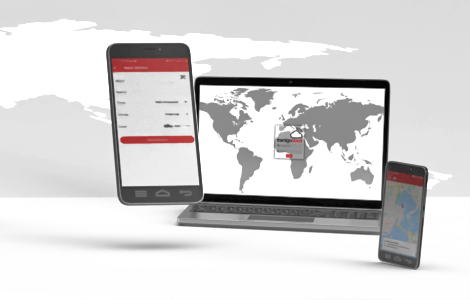 TramigoCloud Fleet Management Software
TramigoCloud allows you to track your fleet behind a secure web login and puts a full control center within your reach wherever you go.
With constant centralised updates the latest features are always immediately available to all of our demanding customers.
Tramigo MCPTT Control center
The Mission Critical Push-To-Talk dispatcher software allows your headquarter to manage all communications over secure connections.
Used to monitor, track device locations, and communicate directly to the field operations teams.
Add features to your fleet management solution with accessories
Tramigo solutions are customised to meet your needs using our wide range of accessories. For example: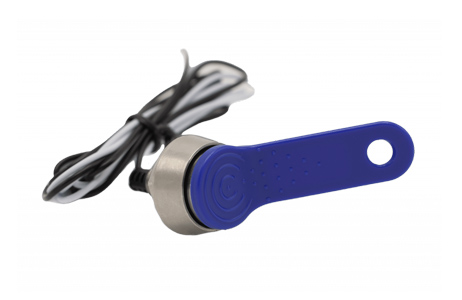 Driver ID reader
Driver ID reader and key used to provide control and monitoring of driver access to vehicles and statistics per driver.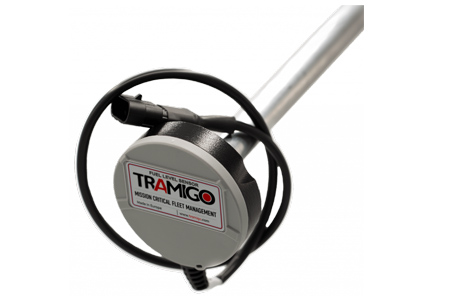 Fuel Sensor
Fuel sensor helps fleet owners save in fuel consumption and expeditures through monitoring and control.
Used to track and monitor fuel levels, get alerted of instances of theft.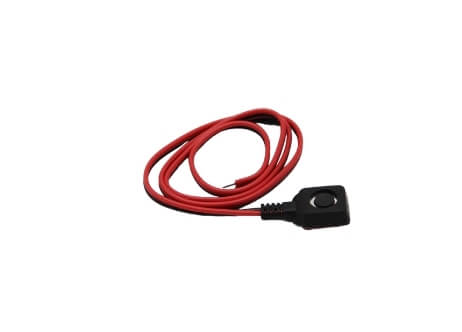 Panic Button
This covertly installed accessory is designed to help improve driver safety.
Used to send location and send alarm in emergencies.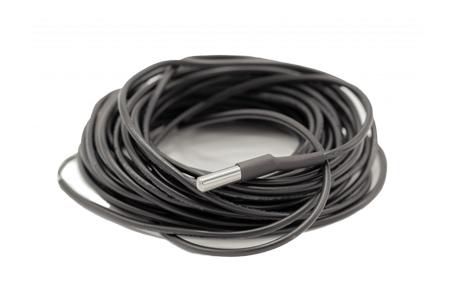 Temperature sensor
Monitor critical temperatures, wether it is the temperature of the cargo or anything else.
Used to automatically alert if changes in temperature reach set thresholds.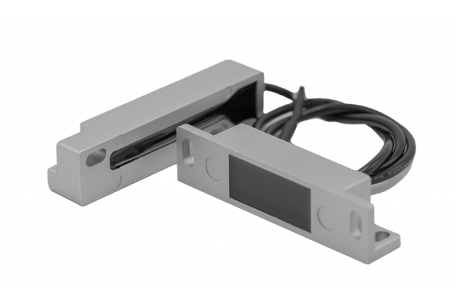 Door Sensor
Attaches to vehicle doors and hatches. Used to send automated alerts when doors or hatches are are opened.
Monitor and control

fleet and cargo
Increase safety, manage your operating expenses and extend equipment life time
MILITARY GRADE

DURABILITY AND PRIVACY
High quality hardware components and a privately hosted software option
Seamless

CROSS-BORDER CONNECTIVITY
Reliably connected over a multi-network connectivity package that automatically connects to the strongest network in the region
Tramigo
Is trusted by some of the worlds leading brands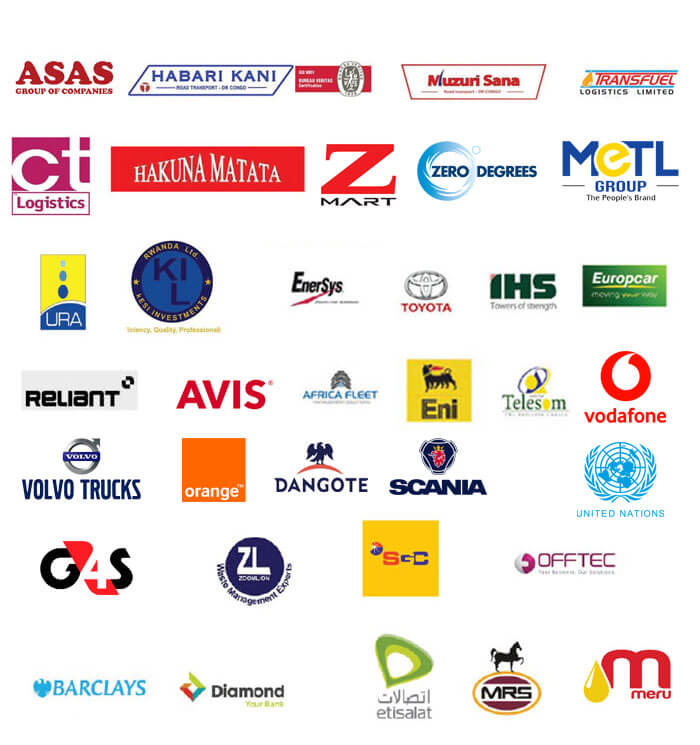 Fleet Management for the Mining industry FAQ
---
What is the Tramigo Mission Critical Fleet Management Solution for the mining industry?
The solution is a combination of hardware, network connectivity and software designed to specifically meet the needs of industries like mining, where ultra long-haul transports of valuable cargo must travel long distances and cross country borders. Transports where operational security is critical to protect staff, cargo all the while maintaining operational effectivness. Tramigo solutions are delivered as customised packages designed to meet each customers bespoke needs. This includes the customisation of the hardware feature set using the wide range of available Tramigo accessories.
What does the 3-tier security design mean?
The 3-tier security design references the combincation of 3 layers of hardware technologies that provide the core of the solution and ensure you can stay in contact and monitor the progress at all times. The technologies are the Tramigo T24 Fleet RS24, GPS vehicle tracking devices that are hardwired to the selected vehicles, typically the horses and other vehicles, the Tramigo Asset Trackers that have their own built-in batteries and are attached to the cargo, trailers or containers, and the Tramigo MCPTT Push-To-Talk handsets that provide secure voice connetions for the convoy security and the field operations teams with your control center.
What is the Tramigo Multi-Network Connectivity?
The hardware in the Tramigo solutions come with built in eSIM's that ensure that as your convoy travels across remote regions and crossing country borders it automatically switches to the strongest available network without any additional network or data fees to worry about. Tramigo's IoT connectivity platform is a global multi-network connectivity platform covering 700+ networks in 200+ countries to ensure you always get the best possible coverage no matter where you are.
We have very specific needs related to things like driver security, fuel conservation and stopping fuel theft for example. Can your solution support our needs?
All Tramigo B2B solutions are customised to our clients needs. Starting from the combination of hardware to the configuration of the regional data connectivity packages to the accessories used to meet more specific requirements. This means your solution may or may not include things like fuel monitoring accessories and the respective software features based on the requirements you have commiunicated to us.