Tramigo B2B
Mission critical fleet management solutions
Mission critical

fleet management
Always in contact
always in control
Your complete fleet management solution
Experience in delivering fleet management solutions to businesses operating in some of the world's most demanding environments is Tramigo's core competency. With our embedded intelligence you can operate even without the internet.
From the convenience and scale offered by the cloud to the full privacy and control guaranteed by our self hosted options, Tramigo is able to accommodate the most demanding customers.
Mission critical fleet management complete with hardware, software, multinetwork regional connectivity, installation and staff onboarding.
Customized fleet management solutions
Mission critical reliability for the most demanding environments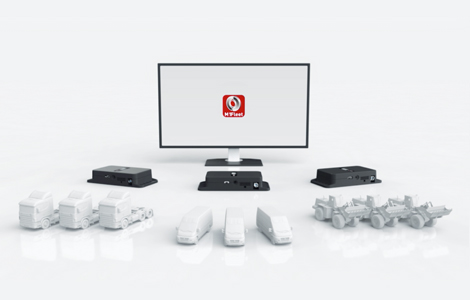 Best-in-class hardware and accessories
Secure operational reliability and performance with solutions built on military grade hardware, optimized for fleet management in the toughest environments.
Great selection of accessories (incl. fuel monitoring).
Our equipment's embedded intelligence and trademark landmark data mean your operations are secure even when no internet connection is available.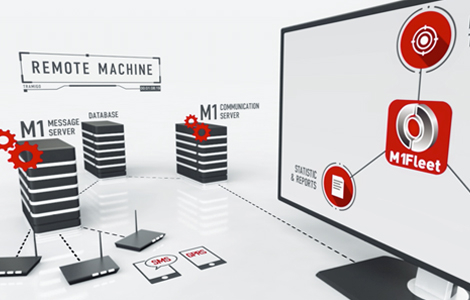 Complete software and connectivity package
Choose Tramigo cloud convenience or go for self-hosted full privacy. Conveniently export data and integrate with your proprietary UI or 3rd party software.
Tramigo embedded national and regional multinetwork connectivity equals unbeatable coverage and performance in comparison with local SIM options.
Get mission critical reliability with full customization based on your requirements.Tramigo tracking works even without internet connection.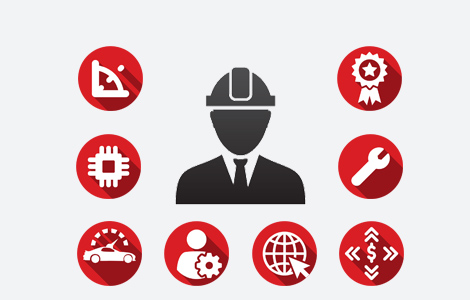 Technical support and financing options
Tramigo operates in the most demanding environments and offers local support everywhere.
Tramigo field engineers and partners handle everything from installation to staff training and onboarding.
We offer large fleet owners flexible payment and finance options including low interest cost payment instruments and accept a wide range of local currencies.
With Tramigo your operations will be up and running in no time.
GETTING STARTED WITH TRAMIGO
MISSION CRITICAL FLEET MANAGEMENT
Step 1

CONTACT TRAMIGO
Communicate your business requirements and receive draft proposal and quote, see if you qualify for financing
Step 2

Installation and training
Tramigo specialists performs hardware install, software set-up and provide comprehensive onsite and online training and onboarding
Step 3

SUPPORT COMMITMENT
As a Tramigo customer, you are our partner with access to technical support and new solution development
Mission critical

reliability
A vertically integrated solution. From durable military grade hardware, to software options and global connectivity and all the way to training and support.
Smart devices with embedded features to ensure your operations are secure even when there is no internet available.
Your complete fleet management solution
from a single provider


Monitor drivers

and control your fleet
Increase safety, manage your operating expenses and extend equipment life time


Military grade

durability and privacy
Only provider in the market with embedded landmark features across both cloud and self-hosted solutions


Embedded

cross-border connectivity
Manage your fleet seamlessly across borders with Tramigo's multi-network SIM
Self-hosted server or

Tramigo cloud convenience
Select preferred hosting and software options based on your business priorities.
Operate with the convenience provided by Tramigo cloud or maintain full control, security and maximum privacy with our self-hosted version.
Support your field operations or set up privileged "owners" access with wide range of Tramigo mobile apps.
Wide range of

advanced fleet accessories
Optimize your ROI by purchasing accessories that add to your hardware's built-in features.
Expand driver monitoring and safety features, optimize vehicle life-span or add more sophisticated security.
Our scalable solution is designed to grow with your business.
Smart real-time

exception alarms
The only solution on the market you can trust to automatically detect and notify you in real time, even without internet connection.
Tramigo intelligent firmware gives your fleet capabilities such as geo-fencing and immobilization even when it is not connected to a server.
Use custom configurations to set your Tramigo system to detect events which are critical to your operations.
Powerful reporting

for effective analysis
Manage your fleet using user-friendly dashboards accurately displaying incidents and alarms in real-time. Even without network no information is lost.
Optimized to help you identify and prevent unauthorized vehicle use and driver behavior.
Flexible to integrate with most common enterprise management systems using Tramigo API.
Your partner in
Mission critical fleet management
Hardware, software, multinetwork connectivity, solution development and support, flexible financing
At the heart of our solutions are a combination of military grade hardware coupled with flexible software solutions purpose designed for fleet management. Our device's embedded intelligence and trademark landmark data mean your operations are secured even when no internet connection is available.
Teams of Tramigo field engineers and partners supporting new customers with everything from installation to staff training and onboarding, ensure you can focus on growing their business.
Tramigo's unique flexible payment and financing options, including the ability to accept a wide range of local currencies and the ability to offer low interest cost payment instruments make Tramigo the best partner for your company.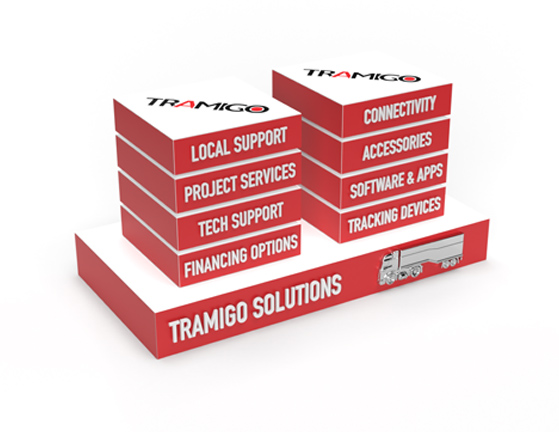 Mission Critical Fleet Management
Complete Mission Critical Fleet Management solution from a single provider guaranteeing seamless operability across the whole solution. Software and app options available from self hosted to cloud hosted servers, complete solutions available in turn-key deliveries from design to implementation and financing.

Software
Multiple software options. Seamless operation via easy user interface, accessible on any device.

Hardware
Military grade reliability. Intelligent firmware works even without internet. Proprietary TLD Landmarks standard built-in.

Accessories
Wide range of accessories from fuel management to immobilization. Grow your solution features with your business.

Connectivity
Multinetwork connectivity for seamless cross border communications. Tramigo offers eSIM and normal SIM card options.

Turnkey delivery
Wide network of field service engineeers and support staff taking care of installation and training.

Lifetime support excellence
Access to service and local replacements, with best warranty in the business available in Tramigo markets.

Flexible financing options
Low interest cost payment instrument options for large fleet owners. Wide range of local currencies accepted.

Custom development
Project teams to handle exceptional requirements. Solution customization delivered with managed projects


Trusted single

solution provider
Complete fleet management solution on an integrated platform from one vendor


Committed to

your success
After sales service covering support, continuous software updates and warranty


Global vendor

with local presence
Local partner network and project teams ready to serve you at any location
Tramigo Mission Critical Fleet Management FAQ
---
What does Tramigo's mission critical fleet management mean?
We offer the strongest combination of hardware, software and connectivity for challenging environments where high reliability and fast operating times are needed.
What reports can I get from the Tramigo system?
You can get customized reports on preferred intervals (for example daily, weekly) in various formats (for example PDF, Excel) which can be viewed on the system or received directly to your email.
I am using ERP for our internal data and process handling, can I integrate Tramigo data to it?
Yes. We offer latest REST API interfaces which can be used to integrate tracking and vehicle data to any system. We can also share our device protocol for getting the direct GPRS data.
How much maintenance do the Tramigo devices need?
The device warranty is up to 2 years and devices have been operational for up to 5-10 years. If our back-up battery is used, it can be replaced during annual vehicle maintenance but this is not mandatory.
Can I store the data locally on my server?
Yes, apart from our plug'n'play Tramigo Cloud solution we also offer a completely independent M1Fleet Enterprise solution which can be installed in your server. This allows you full control to the system also on backend and server level.
How is Tramigo data communication secured?
All Tramigo data traffic is highly encrypted between devices and users.
We need high mission critical operational capability and internet connectivity is not always available, can Tramigo offer solution for us?
Yes. M1Fleet Enterprise is self-hosted solution which can be installed by the customer. It can be used also without internet and is recommended for harsh and special environment requirements.
Does Tramigo solution allow me to locate my fleet at any given moment?
Yes. You can check the location of your vehicle at any given time using either our mobile application or web application.
Can I use the OBD Premium for my fleet?
Yes, you can use the OBD Premium for your trucks, but we recommend using the T23 Fleet Security Pro based on the range of accessories available for customising your set up.
How can I immobilize my truck?
You can immobilize your truck offline via SMS or online via our in-house software.
Are there additional data cost if my truck drives to another country?
Tramigo Connectivity automatically connects to the best possible local network in the country you are driving to without any additional cost implication.
What is Tramigo Landmark Data (TLD)?
Tramigo Landmark Data (TLD) is a comprehensive set of geographical locations pre-programmed on the Tramigo device (e.g. the Eiffel Tower or the Taj Mahal), enabling the device to report its position using known landmarks on top of coordinates. Tramigo TLD Landmarks provide an easy to understand landmark reference point in addition to geo cordinates, to communicate vehicle, equipment or staff location. Users can easily define custom landmarks e.g. the company office, a preferred gas station, charging station or any other kind of point of interests you may consider significant in relation to tracking the movement of your assets.
Are Tramigo landmarks available for my country?
Tramigo landmarks are available for every country in the world.
How much do the Tramigo solutions cost?
Tramigo solutions are designed based on individual customers business requirements. You can contact Tramigo sales support and communicate your requirements to get a detailed quotation.
GET STARTED WITH
Mission Critical Fleet Management

COMPLETE FORM TO LEARN MORE