Pay As You track
GPS car tracking systems
Get a complete GPS tracking solution with an affordable Pay-As-You-Track plan
Pay-As-You-Track

GPS tracking
All-in-One solutions complete with GPS trackers for your car, software and multi-network eSIM included
Tramigo introduces the new Pay As You Track solutions to provide all Kenyan private car owners and small businesses opportunity to get unlimited real-time tracking complete with all the high utility features and trusted Tramigo component and software quality through very flexible payment models.
No monthly or annual payments. Track when YOU want to track and pay ONLY when you track.
You choose: Track your vehicle for 1 week, 4weeks, 3 months, 6 months or 1 year
Pay As You track
GPS Vehicle tracking
No fixed fees! Now everyone can afford a high quality GPS tracking solution for their car or vehicle fleet
Whats included in your
complete

Pay-As-You-Track solution:
Vehicle Security

or car diagnostics
You choose your preferred GPS tracker type for your vehicle
Smartphone

tracking app
Get access to user friendly TramigoApp for your mobile phone
Multi-network

connectivity
Unlimited Tracking. Works on every Kenyan network. No extra fees or hidden costs – no need for local SIM
Choose your GPS tracker
for security or vehicle diagnostics
Pick the the GPS tracker you need for your solution
option1
Car security & tracking
option 2
Engine diagnostics
Smartphone tracking
with the TramigoApp
Track and monitor your car or vehicle fleet using the TramigoApp
Reliable connectivity
in remote areas
Want to start tracking and only
Pay-As-You-Track?
Reach out to your nearest Tramigo re-seller for the best tracking solution on the market
Locate nearest

Tramigo re-seller
Or Fill in the form below
and Contact Tramigo and start tracking now
Flexible pricing –
only Pay-As-You-Track
A complete all-in-one GPS tracking solution by Tramigo
All-in-One

GPS tracking for private car owners
Each device purchased is provided with 1 year of unlimited tracking.
After the first year you choose 1 week, 4weeks, 3 months, 6 months or 1 year
T24 Track eSIM | Tramigo Cloud | GPS Tracking Features | Periodic Reporting | Alarms to Monitor Driving Habits
Pay-As-You-Track, with no additional costs of hidden fees
Please view interactive map above to locate your nearest official Tramigo reseller
Pay As You track
GPS car tracking solutions
Read the Frequently Asked Questions and get complete GPS tracking solution with an affordable Pay-As-You-Track plan
Pay As You Track – tracking & security FAQ
---
What is Tramigo Pay As You Track?
At the heart of the Pay As You Track solutions are market leading tracking solutions provided to consumers using a flexible and affordable pricing model. You simply pick the type of tracker you want and you get a complete tracking solution where you only pay for tracking when you need it. The aim is to make the much-needed reliable vehicle tracking and security solutions accessible to all who need them.
What does choose your tracker mean?
The Pay-As-You-Track solutions are available for 2 different GPS vehicle tracker devices, both with very specific use cases. Customers can choose which tracker hardware is best suited for their use case. Both Tracker units will connect to the Tramigo tracking infrastructure and provide essentially same or similar tracking functionality in terms of real time tracking capabilities. However both trackers have had a distinct difference in their designs functional focus. This has given both devices very different characteristics making them better suited for different use cases.
Ok so what is special about the T24 Track eSIM?
The central difference is how your tracker is connected or installed to your vehicle. One (the T24 Track eSIM) is an advanced security-oriented device which is covertly installed by a an authorised Tramigo installation partner and hardwired into the vehicle systems in a way that make it both difficult to detect and remove as well as able to affect the vehicle at a deeper level, even providing users with the ability to shutdown vehicle engine in case of theft or misuse with a single click. The T24 Track eSIM also comes with embedded intelligence, a powerful capability that ensures you remain in contact and control of your vehicle even if there is no internet available. The T24 track eSIM also supports Tramigo TLD landmark data which means that in cases where internet and the mapping software that rely on internet connection are suddenly not available, the device will communicate location based on your local Kenyan landmarks instead of confusing geo-coordinates. The T24 Track eSIM is the right device for users who are primarily looking for security and reliability even with poor network conditions from their tracker. Please review the T24 Track eSIm product page for a complete description of the full feature set available or speak with your local Tramigo re-seller.
So, what about the Tramigo OBD Premium what is that best used for?
The Tramigo OBD Premium is designed to provide vehicle tracking and vehicle diagnostics through plug-and-play convenience. The tracking device connects to your vehicle's OBD port in seconds. This means that after you register and activate your device with your Tramigo App, you can start tracking in minutes. It also means you can easily switch and move your GPS tracker from one vehicle to another, in literally seconds. The functionality beyond accurate live tracking is related to engine diagnostics data and driver behavior monitoring. You can use the Tramigo OBD Premiumto read your car's engine warning lights remotely, understand what they mean and reset them if necessary. (Please note that resetting an engine light does not address the underlying issue the light is communication. Resetting engine lights does not equal repairing and some warning lights mean your vehicle engine needs attention). While the Tramigo OBD Premium does come with an extension cable that enables you to hide the tracker, Tramigo does not consider this a vehicle security solution. The convenience of easy install and removal mean the tracker can be quickly disconnected and removed by criminals who recognize it is installed in a car they are attempting to steal for example. The Tramigo OBD Premium does come with a built-in battery that continues to transmit data for a short time even after it is disconnected (approx. 20 minutes depending on your settings), but this feature, while useful does not qualify it as a secure solution. You should get the Tramigo OBD Premium when you want to track your car, monitor driver behavior and maintain your engine health AND you are not as concerned with vehicle theft.
The T24 Track eSIM needs to be installed by a Tramigo installation partner – what does it mean?
It means users need to book a time for their vehicle with an authorised installation partner before the solution can be used. The installation partner will make sure installation is done correctly and safely and that all the secure functionality will work as designed. This way you can relax and be sure your valuable vehicle has a top-of-the-line secure tracking installed and that in the worst-case scenario of theft you can rely on your engine shutdown and vehicle recovery features to work as designed.
What is the TramigoApp?
The TramigoApp is a smartphone app available for IOS, Android. After you activate your device you can track, monitor and control your vehicle simply using your mobile phone. It is suggested that if you are looking to track more than approximately 5 vehicles you should consider the TramigoCloud desktop software as simply the smartphone screen sizes may make efficient tracking and vehicle fleet management more challenging, it all depends on your needs of course. Tramigo recommends TramigoApp for smaller numbers of vehicles.
You mean I don't have to pay for a local SIM or anything else? What is the Tramigo eSIM and multi-network connectivity that is included?
The Pay-As-You-Track solutions come with devices that have a built-in Tramigo eSIM. This eSIM both replaces the need for any local SIM card and works seamlessly across all Kenyan networks. Your device will always connect to the best available signal, no matter where you are. The regional multi-network connectivity extends also beyond Kenyan borders meaning both uninterrupted tracking and the ability to locate your vehicle even if it gets stolen and is somehow transported across the border to a neighboring country. As a user you do not have to worry about regional or national borders, not from connection or from extra cost point of view. Everything is included. No extra fees, no hidden costs just peace of mind.
How can I get a Tramigo-Pay-As-You-Track solution in my car?
You can contact you nearest authorised Tramigo re-seller and arrange for the purchase of the solution you wish. Please view the map included. You can also contact Tramigo and we will make sure the appropriate re-seller connects with you. Please be sure to include clear contact details and information about your location and any special needs you may have so we can make the process as smooth as possible.
Pay As You track
GPS car tracking solutions
Read more information about the Pay As You Track GPS tracking solution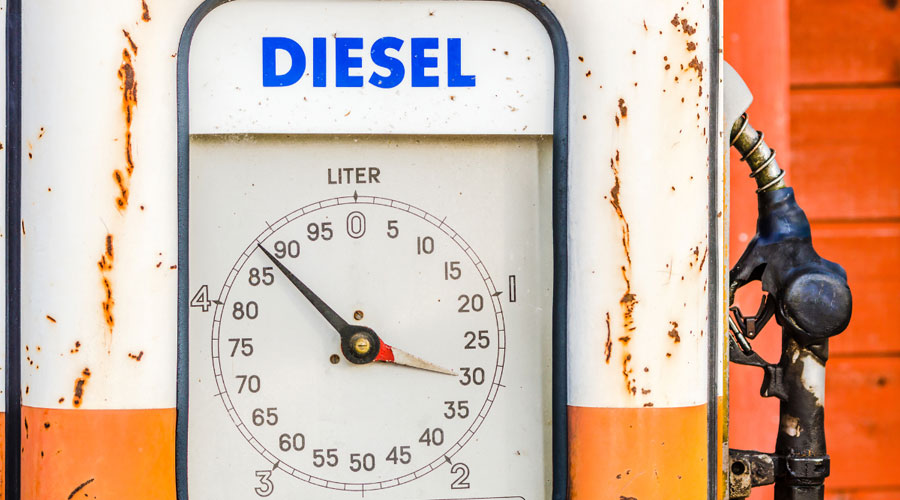 It is our experience that nearly 100% of our fleet management customers in Africa experience…
Read more