Tramigo B2C
GPS tracking and private vehicle security
Security. Control

Peace of mind
The most reliable and complete private vehicle GPS tracking solution on the planet. Access on any device.
Realiable and user friendly
protection for your vehicle
Get automated movement alerts, reliably locate and retrieve even without an internet connection
Tramigo GPS tracking and private vehicle security is the optimal choice for vehicle owners who require an extra layer of security.
Hardwired and typically hidden from view to avoid detection, our GPS vehicle tracking solutions provide vehicle owners the ability to track and control vehicle usage conveniently and reliably on any device.
Reduce your
car insurance costs
Locate, Track, Immobilize at a touch of button to secure and retrieve your vehicle
The risk of permanent vehicle loss sky rockets if your vehicle is transported across border. Customizing your Tramigo vehicle tracking solution with a range of notifications and alarms to detect movements is a powerful way to secure your vehicle.
Set your device to send automated alerts directly to your phone when the car is crosses a user defined check point or regional limit.The combination of remotely shutting down car engine coupled with the ability to reliably locate your vehicle, even if it has been transported across borders or outside of internet coverage, significantly improves your chances of succesfully retrieving your vehicle.


Track and locate

without internet
Tramigo Landmark Data means you get easy to understand location data even if your vehicle is offline


Complete vehicle

security solution
Arm your vehicle with internal motion detector, utilize optional door opening sensors and burglar alarm to protect your vehicle.


Monitor use and

reduce maintenace
Visually complide vehicle usage usage statistics with total trips, distance traveled, average speeds and more!
Wide range of accessories
for fully customized protection
Tell us what you need and we help you tailor a secure solution that is best for you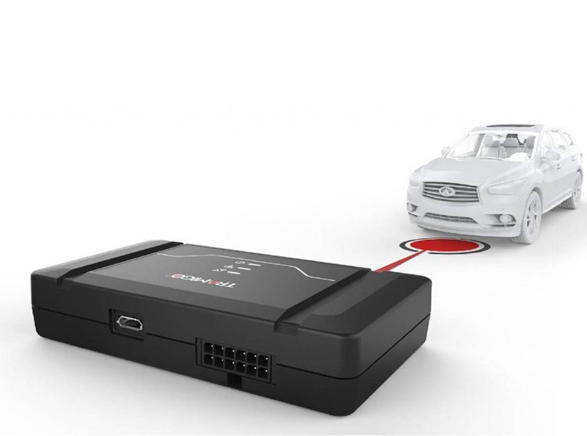 Private Vehicle GPS tracking solutions
Tramigo GPS vehicle tracking solutions for private (B2C) customers. Build your preferred solution. Security and diagnostics are available if required. Always comes with user friendly software

Accurate GPS
Reliable signal communication online and offline

Geofencing
Detect unauthorized vehicle use and detours

Immobilize
Detect ignition, disbale to immobilize

Movement
Secure parked vehicles & unguarded assets

Monitoring
Monitor vehicle health to reduce maintenace
Lower insurance
Install complete security to reliably monitor, track and retrieve
Access on any device
Connect anywhere. Laptop or mobile phone , Ios and Android
Trusted provider
Local service support and warranty
Vehicle security and tracking for private cars and SME fleets FAQ
---
Does Tramigo solution allow me to locate my vehicle at any given moment?
Yes. You can check the location of your vehicle at any given time using either our mobile application or web application.
Can I get an automated alarm if the vehicle is exiting a specific zone or area?
With the geofencing functionality you receive notifications when the geofences are entered or exited.
Can i get a notification, if I have borrowed the vehicle and there is overspeeding?
Yes, Tramigo devices track overspeeding and other behavious like harsh acceleration and harsh braking.
What all kinds of other alarms do you offer?
We have a clear dashboard where you can see your vehicle status. All alarms can be configured and you can receive them for example via notifications and emails. Apart from geofence and speed report, these include for example motion alarm, towing alarm, tampering alarm, powercut alarm and alarms from external accessories.
Can I use the OBD Premium for my fleet?
For vehicle security we would recommend the T23 Fleet Security Pro and the T24 series devices since they are permanently and covertly installed.
How can I immobilize my vehicle?
With the T23 Fleet Security Pro and the T24 series devices you can immobilize your vehicle offline via SMS or online via our in-house software.
Does Tramigo device drain the car battery?
No, the device will go to sleep mode when the car is not used and will only consume minimal power.
Are there additional data cost if my truck drives to another country?
Tramigo Connectivity is automatically connecting to the best possible local network in the country your are driving without any additional cost implication.
What is Tramigo Landmark Data (TLD)?
Tramigo Landmark Data (TLD) is a comprehensive set of geographical locations pre-programmed on the Tramigo device (e.g. the Eiffel tower or the Taj Mahal), enabling the device to report its position using known landmarks on top of coordinates. Tramigo TLD Landmarks provide an easy to understand landmark refenrece point in addition to geo cordinates, to communicate vehicle, equipment or staff location. Users can easily define custom landmark's e.g. the company office, a preferred gas station, charging station or any other kind of point of interests you may consider significant in relation to tracking the movement of your assets.
Are Tramigo landmarks available for my country?
Tramigo landmarks are available for every country in the world.
How much do the Tramigo solutions cost?
Tramigo solutions are designed based on individual customers business requirements. You can contact Tramigo sales support and communicate your requirements to get a detailed quotation.
Do I have to buy a complete solution?
No. You can purchase any Tramigo product individually. Solutions are complete systems covering everything customer needs may dictate from hardware, software, connectivity, training and installation for example. And each customer has unique needs to which the solutions are designed to deliver against and match. You can always buy a single device or connectivity solution for example.
Complete the form
to contact Tramigo

and learn how to get started