TramigoApp
your mobile tracking app
Convenient vehicle tracking for SME fleets and consumers
GPS vehicle

tracking app
TramigoApp is an easy but secure way to track and monitor your vehicles anytime and anywhere. Whether you have a small or a large fleet, are looking to track vehicles for personal or business use. With the TramigoApp you can monitor your vehicles, staff, or family directly on your phone. Features also include trip reports and usage history reporting.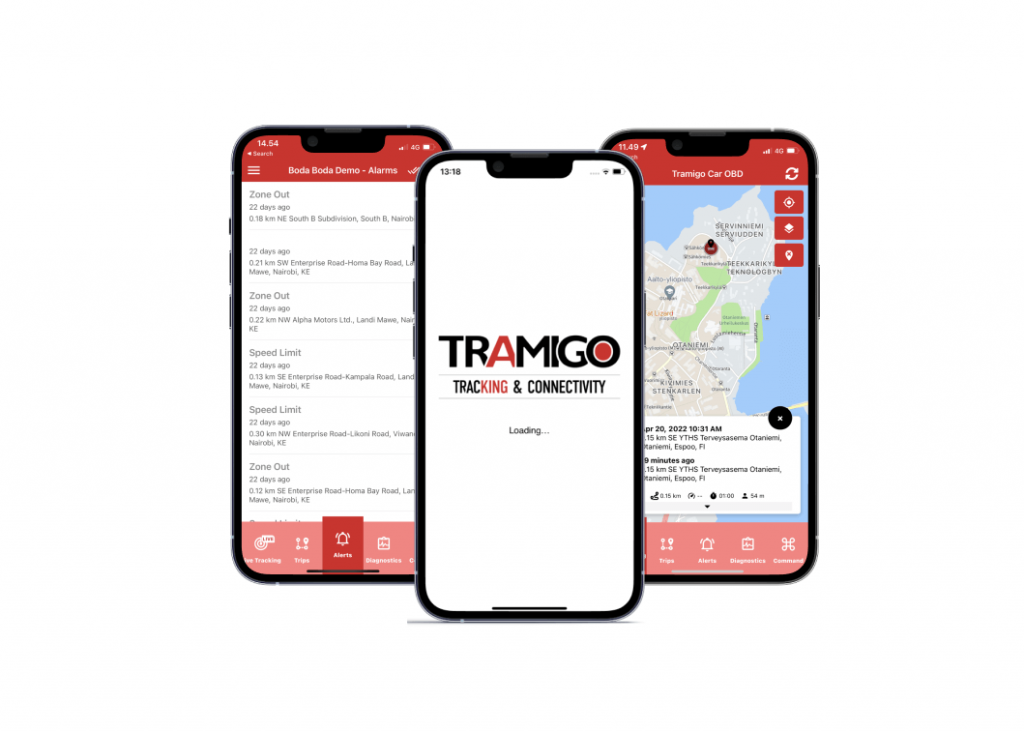 TRAMIGO USER-FRIENDLY

MOBILE APP
A convenient mobile tracking solution for private vehicles and SME fleets. Designed to be compatible with Tramigo's latest hardware options.
Set up and configure your tracking solution ready-to-go in minutes. Please note the TramigoApp is still in Beta mode and features are constantly developed based on user feedback.
Get started:
Pair your device with the vehicle(s) where an existing Tramigo tracking device is installed.

Track your vehicle(s) and manage your fleet directly from your mobile phone.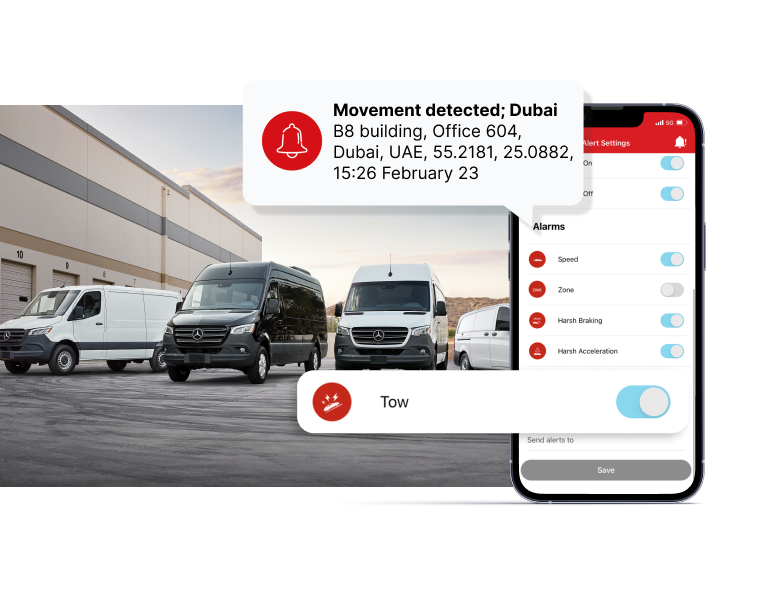 TramigoApp

Tracking for SME fleets
Monitor small fleets directly from your mobile and access live tracking and trip reports anywhere.
Configure exception alarms (such as overspeeding, geo-fencing and motion alarms) based on your business requirements and avoid unwanted surprises.
Pair with Tramigo OBD Premium to read all fault codes directly from the app and stay on top of upcoming of maintenance requirements.
Phone based SME fleet management |  Anticipate maintenance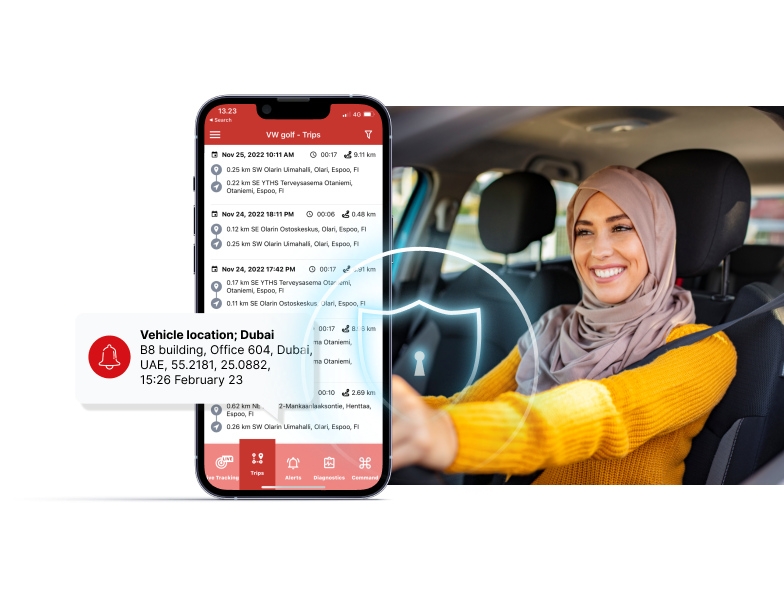 TramigoApp

Tracking for private consumers
TramigoApp is a convenient way to monitor family vehicle usage or track other assets (car, boat, ATV, kids cars etc) for increased safety and peace of mind.
With real time tracking & automated alerts you can stay on top of things like speeding, car leaving and entering your configured areas, unauthorized movement or even parking in unfamiliar areas.
When linked to Tramigo OBD Premium, you can use the device also in rental cars when on vacation for your own added insurance againts the unexpected.
Monitoring convenience  |  Peace of mind
TramigoApp for mobile phone based tracking – FAQ
---
Is TramigoApp free of charge ?
Yes ! TramigoApp is free of charge.
Is Tramigo app compatible with iOS and Android?
Yes TramigoApp is compatible with both iOS and Android.Get the app directly from the Apple app store / Google Play store
Can I track more than one device using TramigoApp?
Absolutely ! You can easily add the devise / devices by scanning the code through the app and then select the device you want to track.
Can I use TramigoApp without internet?
No. Unfortunately TramigoApp is a data based application with requires internet to use.
What is Tramigo Landmark Data (TLD)?
Tramigo Landmarks is geographical data embedded to the Tramigo device software. Geo co-ordinates are supported with references to local landmarks to ensure communication is clear and understandable even with low tech receivers or situations where no internet and online mapping services are available. You can add your own landmarks for your office, your preferred gas station or any kind of point of interests if they are of significance to track your assets.