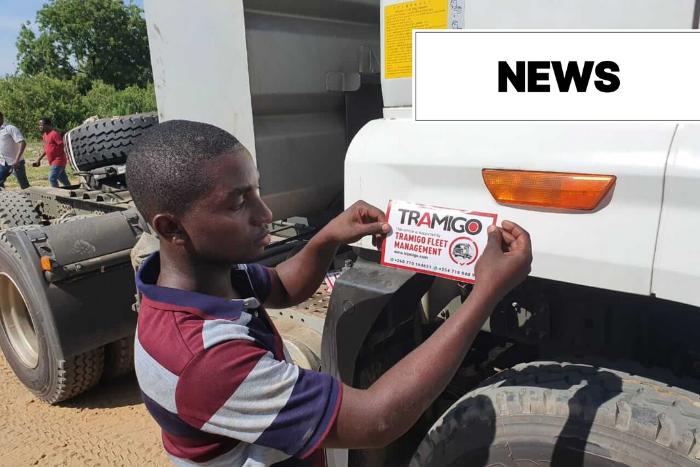 Mission Critical Fleet Management- Africa projects
Large fleet equipped with Tramigo's Mission Critical Fleet Management Capabilities
Over 150 trucks successfully completed within only 36 hours
One of Tramigo's most valuable clients has recently entrusted Tramigo with a large fleet of trucks operating in countries like South Africa, Mozambique, Malawi, Tanzania, Zambia, Congo, and Namibia. Tramigo assisted the client recently with clearing, forwarding, and installing a Mission Critical Fleet Management solution to manage its newly purchased trucks arriving at Tanzanian ports.
A fleet of our customers trucks arrived at the port late Sunday evening, where Tramigo technicians were already prepared with the tools and hardware needed to install Tramigo's Mission Critical Fleet Management system. In less than 36 hours, Tramigo technicians prepared and equipped all trucks with Mission Critical Fleet Management systems before they were released from Tanzania's port and customs yard to be registered in Zambia. Convoys will be driven from Dar Salaam, Tanzania, to DRC and can be monitored and controlled using Tramigo fleet management.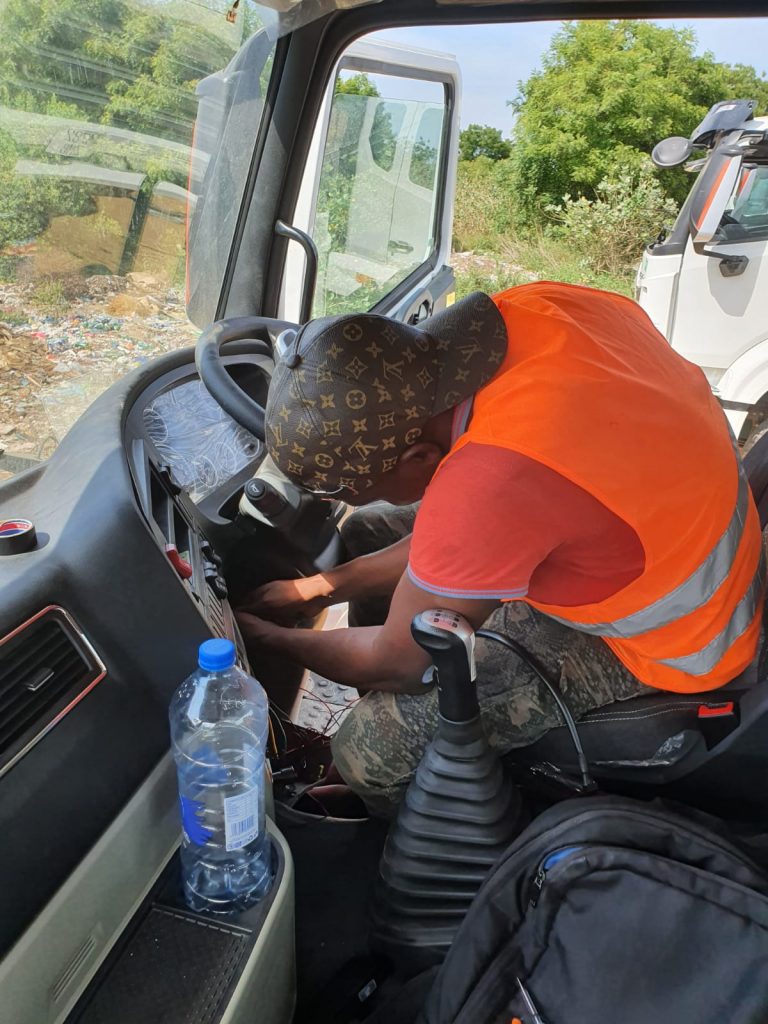 As part of Tramigo's management support services, Tramigo provides 24/7 control room support to convoy managers, in order to supervise and control the drivers' driving behavior. As per the customer instructions, Tramigo was required to immobilize trucks for misbehavior and unscheduled driving hours to ensure the rendezvous was kept on schedule.
Why choose Tramigo to manage and secure your convoys?
Remove 99% of blind spots – using tradituional tracking solution providers will result in loss of contact when your fleet and cargo travel in remote areas or cross country borders
Real Time Location means Real Location – Tramigo pings your fleet location every 10 seconds here traditional systems update the location only once every 3 to 5 minutes
Best price and connectivity – Tramigo embedded connectivity automatically switches over to the best available network while but keeps you connected for the best price
Local Installation and Support – Tramigo provides Pan African service where your installation is always handled by either your local Ytramigo team or your nearest authorised partners depending on your situation
Which do you prefer, when your staff, fleet and cargo are all valuable
These Two images highlight the difference in how often GPS postion is comunicated with a standard service providers system to when your fleet is tracked using Tramigo.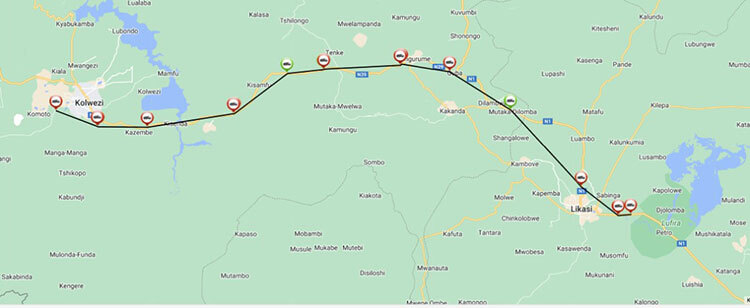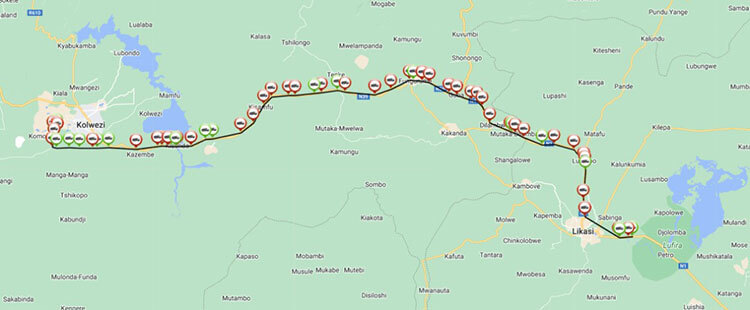 Follow your fleet in real time with TramigoCloud
TramigoCloud generates near-real-time alerts and notifications concerning unsafe driving behaviors. Fleet managers follow their fleet in real-time and reroute trucks as needed. Clear maps showing where trucks are, and expected arrival and delivery timings, provide a better picture of what's going en route.
Using fleet tracking accessories such as immobilizers, fleet managers can shut down engines in the event of an emergency or if a vehicle enters or leaves an unauthorized zone.
Monitor your fleet and keep your eyes on your cargo even as it crosses national borders or very remote areas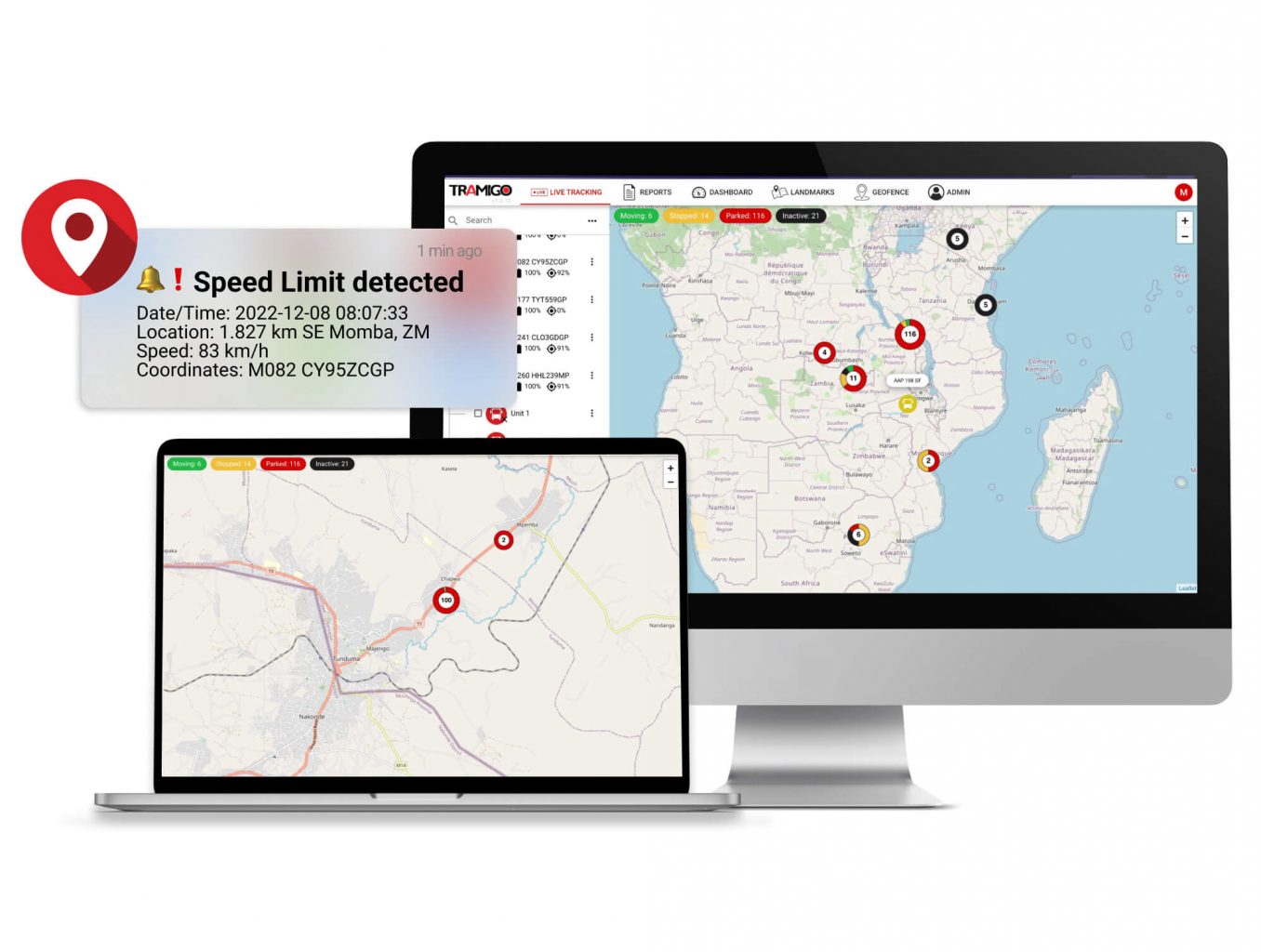 This was just the beginning of a successful partnership between Tramigo and this valuable customer in the region, as Tramigo will be assisting installation and set up of a complete Mission Critical Fleet Management solution for yet another large number of truck, this time headed to Mozambique Beira. Visit our YouTube channel to watch the news video!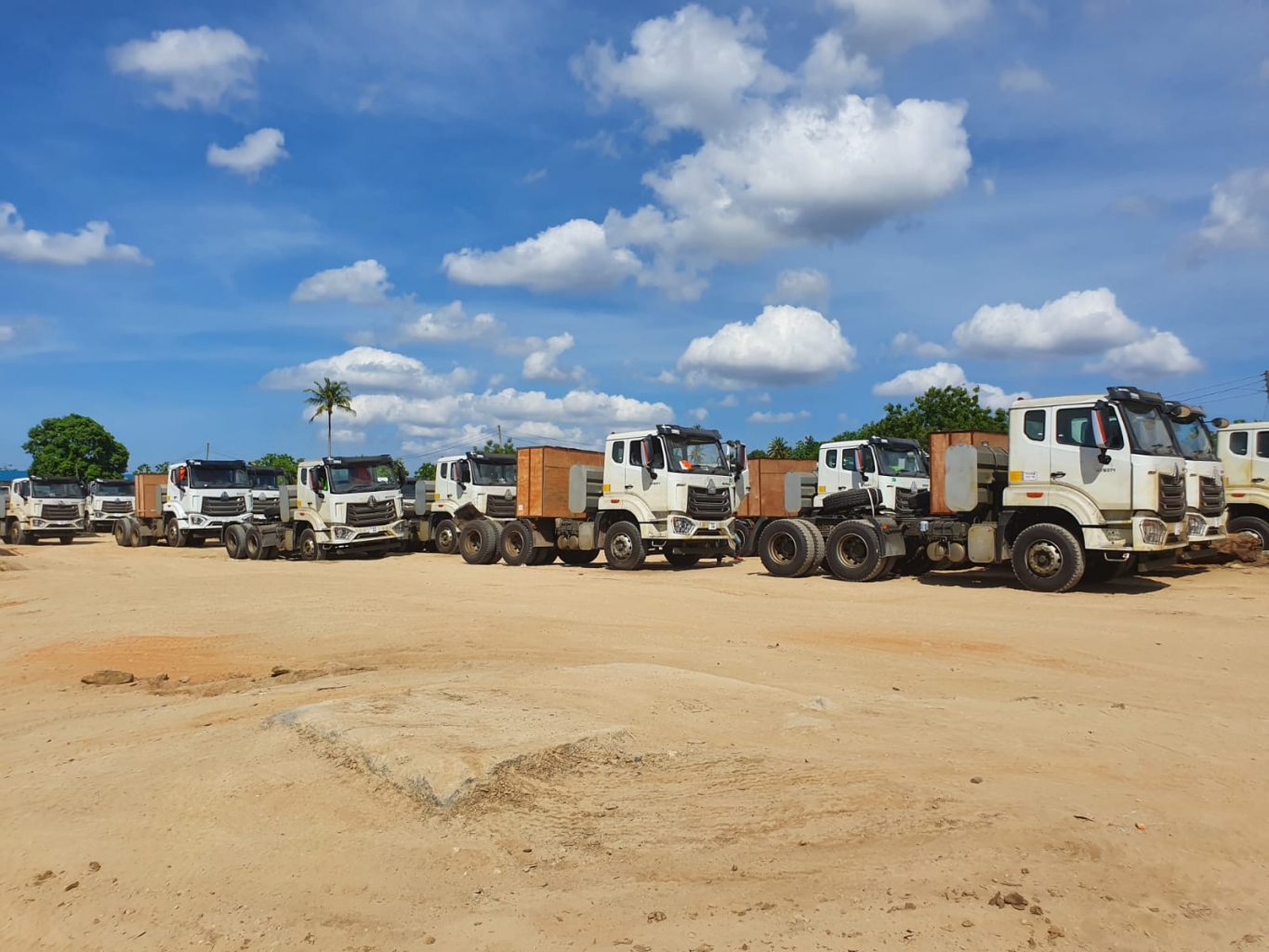 Tramigo Solution for securing your valuable cargo transports
Developed specifically for operations in remote areas with demanding and possibly even dangerous road conditions and poor networks.
A complete solution including hardware, firmware, software, multi-network connectivity and accessories of choice. Designed for the mission critical transport industry, our solution provides smooth and secure transportation across ultra-long distances in demanding environments.
Tramigo Mission Critical Fleet management solutions (MCFM) consists of a 3-tier security design, where you will always be in control and contact with your staff, fleet and assets. Each of Tramigo's solutions are embedded with eSIM technology, featuring reliable multi-network regional coverage.
Real time Tracking – Attach Tramigo tracking devices to your trailers and vehicles and track location and receive alerts and notifications in real time as you monitor your cargos progress evert step of the way.

Tramigo T24 Fleet eSIM for (24V) trucks and trailers
Tamigo Asset tracer for containers and cargo

Secure communnications – Tramigo Push-to-talk communication system (MCPTT) provides encrypted voice communications between the convoy security guards and control center when needed.
Multinetwork connectivity – Tramigo hardware is embedded with eSIM technology, providing seamless multi-network coverage as your convoys cross borders and enter new regions. Your device always connects using the best available network.
Tramigo Cloud – Every device reports to the control room where TramigoCloud allows businesses to monitor drivers' habits and track the fleet through a secure web login.
Interested in
improving the efficiency and security of your fleet operations?
Please complete the form below to get in touch with a senior fleet management specialist at Tramigo