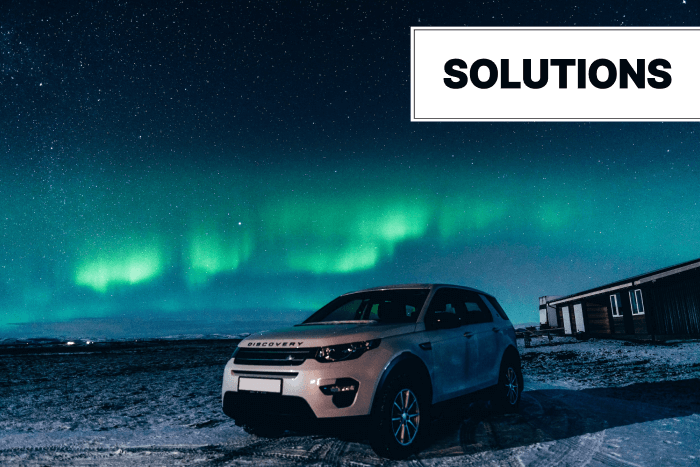 How to prepare your car for winter?
Winter weather can be tough on your car, so it's important to make sure that it is prepared to handle the cold temperatures, snow, and ice that come with it. This can help you ensure that your car remains reliable and safe throughout the winter months. Here are some tips to help:
1. Check oil and antifreeze
Make sure you check the oil and fluid levels. Regular maintenance will help you prevent any trouble during winter driving. Antifreeze helps prevent the engine system from freezing. Make sure that the antifreeze is suitable for your car's engine and replace it, if needed, in the car system before the start of the wintertime.
2. Check your car battery
Checking the car battery's condition is one of the most important things to do before the cold weather starts. Cold weather negatively affects the power output of the battery. If the battery is nearing the end of its life, it can easily get stuck in low temperatures. To prevent this, check the battery to make sure it can hold a charge. If the battery is about to expire, replace it.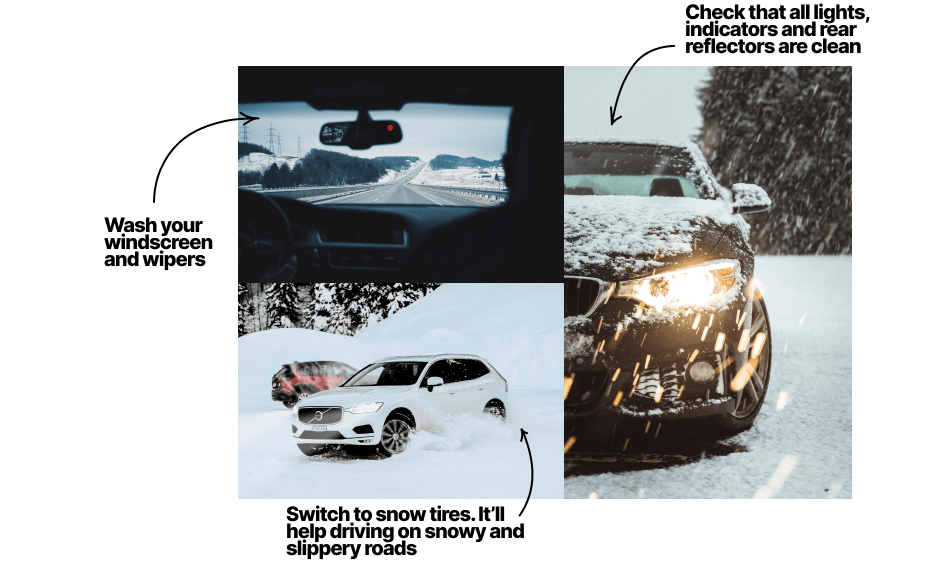 3. Clean the lights
Make sure all lights, indicators and rear reflectors are clean. Salt and dirt can build up quickly, reducing the effectiveness of the light and impairing your visibility to other road users. It is best to keep your headlights on in all weathers as this will help you to be visible.
4. Switch to winter tires
If you frequently drive in winter, then consider buying a set of winter tires. They offer exceptional grip when the temperature drops below seven degrees, and while they're effective in snow and ice, they also perform better than summer tires when it's wet. They're not cheap but are well worth the investment for the additional safety they bring.
5. Wash your screen and wipers
Replace your wiper blades and keep a spare pair in your car. Use an ice scraper to clear ice from your windshield rather than your wipers. It's also important to ensure your wiper fluid is freeze resistant. Wash your windscreen. Make sure that the windscreen washer bottle is topped up. Screenwash has a lower freezing temperature than water alone, so you shouldn't end up with frozen washer jets.
6. Fix the heater
Prepare the heater. Having a working heater can help prevent daily discomfort, but it can also be a great preventative measure.
7. Prepare a winter emergency kit
When preparing your car for winter, make sure you have all the additional stuff, in case of any unexpected situations:
A mobile phone charger
A first-aid kit
De-icer and a scraper
A tow rope
A torch
A shovel
Spare batteries
A blanket
A hi-visibility vest
Food and drink supplies
An atlas or map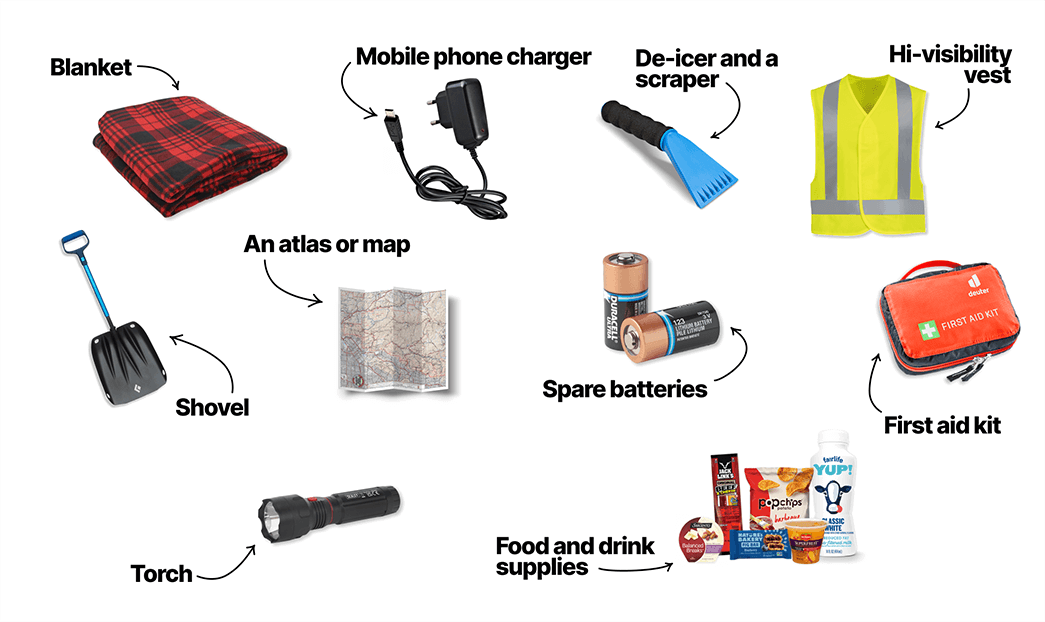 8. Add an extra layer of security to your vehicle
You can keep your vehicle protected all year long by using a tracking security device. Tramigo tracking devices use GPS technology to track the location of your vehicle in real-time. This feature allows you to track your vehicle's movements and ensure that it is not stolen or misused. You can set up alerts with Tramigo software in case your vehicle enters or exits a predetermined area without your permission. Additionally, it can provide detailed information about your vehicle's usage, such as distance travelled, speed, and fuel consumption. Using this information, you can ensure that your vehicle is used responsibly and identify performance issues that may arise.
Tramigo offers a variety of tracking solutions. Choose between Tramigo Vehicle Tracker, a hidden tracker with immobilization, or Tramigo OBD for basic tracking needs and no installation necessary.