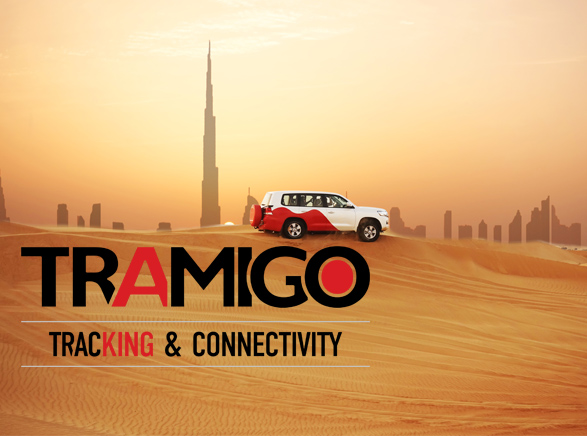 Tramigo Opens New Franchise Office in Dubai to Serve its UAE and Regional Partners Better
Tramigo Tracking & Connectivity

Dubai
Tramigo is pleased to further strengthen its position as the Best Tracking/IoT brand in the Middle East and Africa.
"We are proud of our new franchise office in Dubai. As we aim to become the leading Tracking/IoT company in the UAE market, we also appreciate the unique role Dubai has played as a key hub in logistics and trading in the region. Our local partner En Route Technologies offers high-quality fleet management solutions for SME, large corporate and government entities in the UAE. At the same time our franchise office welcomes our regional customers who visit Dubai", says Arto Tiitinen, CEO at Tramigo.
"We are so delighted to enter into a long-term partnership with Tramigo to offer its unique tracking solutions in the UAE and beyond. Tramigo's innovations are perfect for local requirements. Our tracking hardware has the best heat-tolerance in the market and we offer both cloud based fleet management solutions and Tramigo's unique embedded intelligence and offline tracking even without Internet. We meet the strongest privacy and real-time tracking requirements of any government and private entity in the region", says Abdullah Alhaj Hasan, Business Development Manager at En Route.
"We are committed to offering the best Arabic speaking support in the UAE and of course our multi-lingual team can support all our regional markets in Africa and beyond", concludes Abdullah.
For more information about Tramigo, please contact:
Arto Tiitinen – Middle East & Africa arto.tiitinen@tramigo.com
Abdulla Alhaj Hasan – Business Development Director enroute.ae@tramigo.com
---
Tramigo Ltd is a privately held company headquartered in Finland and subsidiaries in Africa, Asia, Latin America and Europe. Tramigo Ltd designs and manufactures cutting edge asset and personal tracking devices that are secure and easy to use for both companies and consumers alike. Tramigo products are globally available.