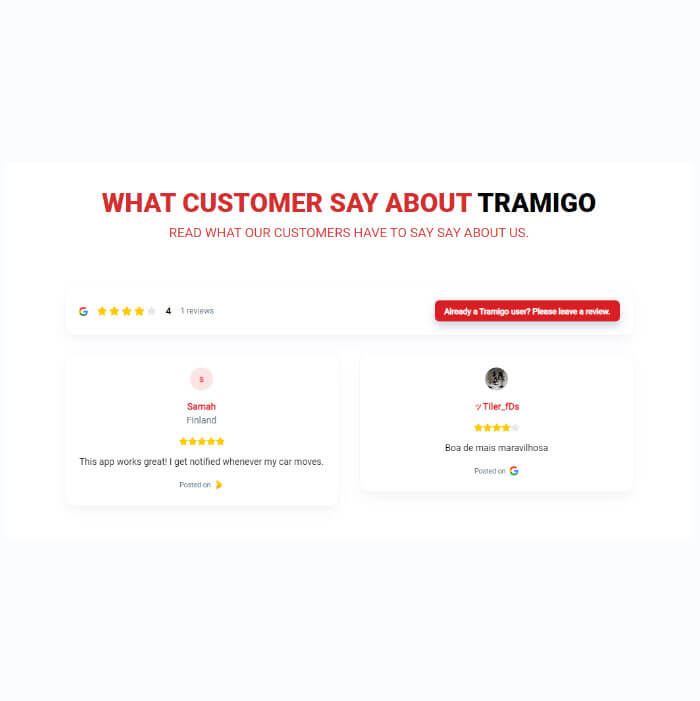 Already a Tramigo customer? Please rate us.
Please help us improve our services
At Tramigo, customer satisfaction and solution reliability are our top priorities. Our work in this field is never completed and we are constantly striving to improve our products and customer service, and one of the best ways to do this is by hearing directly from our valued customers.
That's why we're reaching out to you today to ask for your help. We would be incredibly grateful if you could take a few minutes to leave a review about your experiences with Tramigo.
Your feedback will play a critical role in shaping the future of our products and services, and will help us to better serve you and other customers like you. Your comment may be visible on a widget rotating some example reviews on our website Tramigo.com.
Thank you in advance for your time and support!
Please complete the form below – it will take less than a minute.