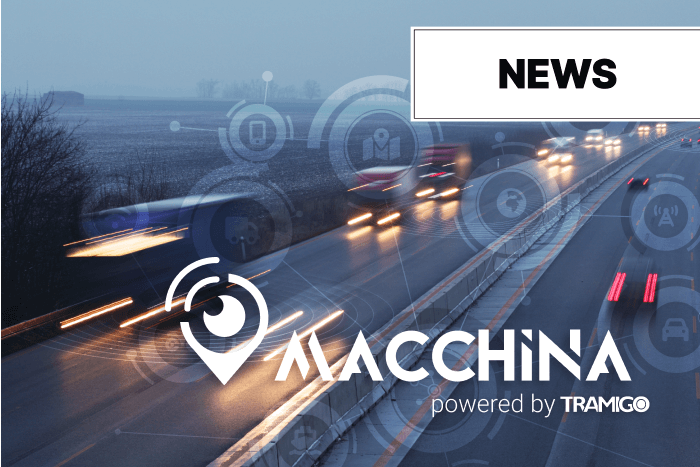 Tramigo acquires majority of Macchina Tech in UAE
Joint press release – Tramigo acquires majority of Macchina Tech in UAE
Dubai, 2.6.2022
Tramigo B.V., a subsidiary of Tramigo Ltd hereby announces the acquisition of majority of the shares of Macchina Tech Global Positioning Systems Trading L.L.C in Dubai, UAE in a deal valued USD 2 million.
The acquisition of Macchina Tech strengthens Tramigo's presence in the GCC region as well as Tramigo's newly initiated partnership with Seed Group, a company of the Private Office of Sheikh Saeed bin Ahmed Al Maktoum of the Dubai Royal Family.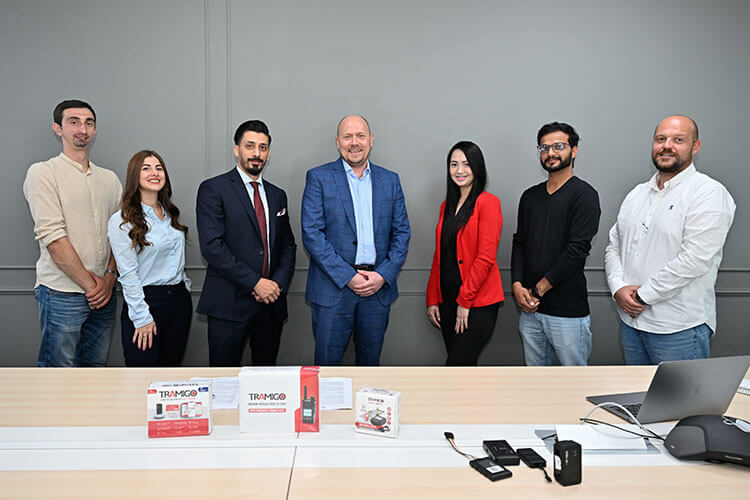 Through Macchina Tech, Tramigo get access to a skilled team of 15 employees with local expertise in implementation of fleet management and customized projects requiring excellent customer service and technical knowledge. Macchina also brings new solutions to the Group through their Radar Systems and Machinery Solutions for gathering data from hydraulics-systems, ensuring asset reliability and enabling maintenance optimization.
"Our acquisition of Macchina Tech complements and strengthens our local presence in both UAE and neighboring countries and increases our capacity to serve large projects in the region in transition to connected IoT Solutions. This investment represents an important strategic opportunity to offer Tramigo's IoT Solutions also to Macchina's customers" said Arto Tiitinen, CEO of Tramigo. "The acquisition also adds to our capacity and geographic presence to offer reliable and secure solutions for Fleet Management and Mission Critical Push-To-Talk solutions for our customers. Tramigo has always seen the importance of UAE in the region, and it is for us a central logistics hub connecting also to the rest of GCC and Africa".
Through partnering with Tramigo, Macchina Tech gets access to the latest privacy focused technology within GPS Tracking, Fleet Management as well as further end-to-end IoT solutions such as Mission Critical Push-To-Talk. "Tramigo's investment in Macchina Tech allows for faster growth and capability to serve our customers with even better and more versatile solutions, said Abdullah Alhaj Hasan, CEO of Macchina. "Tramigo's commitment of investing over 10 million in the GCC operations over next 5 years will help us become the largest company for customized projects and advanced fleet management in the GCC region" Abdullah continues. "Today marks the beginning of a new chapter for Macchina. Our partnership with a global leader of Tramigo's caliber strengthens our position and capability for expansion."
Macchina is after the acquisition a majority-owned subsidiary of Tramigo. Founder and CEO, Abdullah Alhaj Hasan, will continue to lead the Macchina business.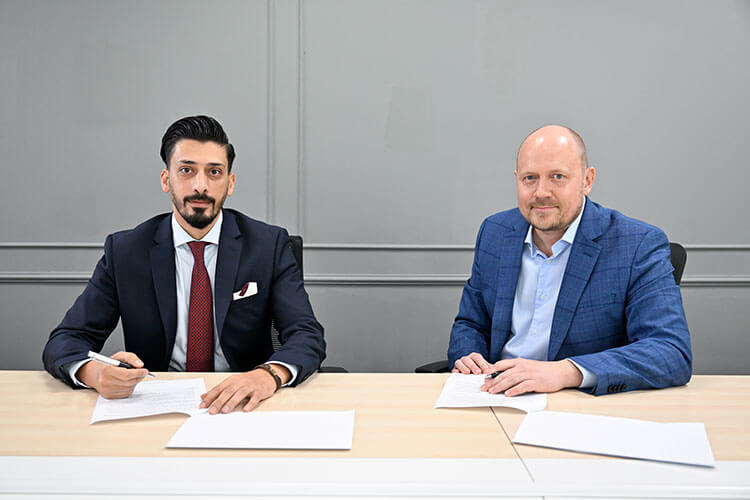 About Tramigo and Macchina Tech
Tramigo is a global pioneer in IoT Solutions with a long history in vehicle & asset tracking and a forerunner in complete, connected IoT end-to-end solutions such as Fleet Management and Mission Critical Push-To-Talk. Tramigo has customers in more than 100 countries and local teams on all continents. For more information, please visit https://tramigo.com.
Macchina is one of the UAE's leading Telematics and M2M technology providers, specialized in telematics-based business intelligence. Macchina combines hardware, software and process consulting expertise to provide comprehensive services across sectors from construction, food & beverage, oil and gas to retail, healthcare and education. For more information, please visit https://www.macchinax.com/.