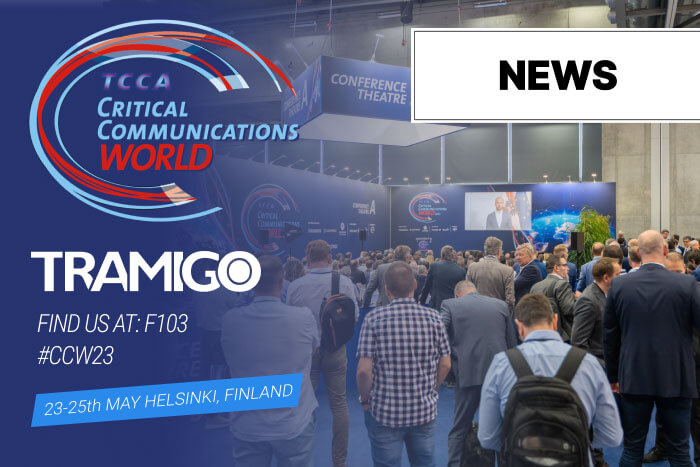 Tramigo at the Critical Communications World in Helsinki
Join Tramigo at the Critical Communications World in Helsinki
We're thrilled to announce that Tramigo will be taking part in the upcoming Critical Communications World (CCW) conference at the Helsinki Exposition Center from May 23-25. This event is a golden opportunity for you to engage directly with our team and learn more about how our solutions can transform your fleet management operations.
Tramigo is renowned for its pioneering work and innovation in Mission Critical Fleet Management solutions. We've successfully integrated all the pivotal elements of secure and reliable fleet management, setting us apart from the competition. Our advanced vehicle tracking is designed to cater to trucks and support vehicles, and it is paired with robust asset tracking capabilities for cargo. Additionally, we offer encrypted push-to-talk communications for seamless coordination among teams on the road and back at the HQ or control center.
Our comprehensive solution incorporates tracking hardware, communication handsets, and cloud-based software – all provided wih the ease of dealing with a single vendor. Our reliable and affordable multi-network data connectivity enhances the overall management experience. The result is a tailored, turnkey solution that excels in reliability, seamless compatibility, and end-to-end support.
Our Mission Critical Fleet Management solutions have been particularly well received in regions like Africa, where companies often transport precious raw materials over extensive distances. These routes often cross multiple national and regional borders, with varying network conditions and security situations. In such challenging scenarios, our robust solutions prove to be indispensable.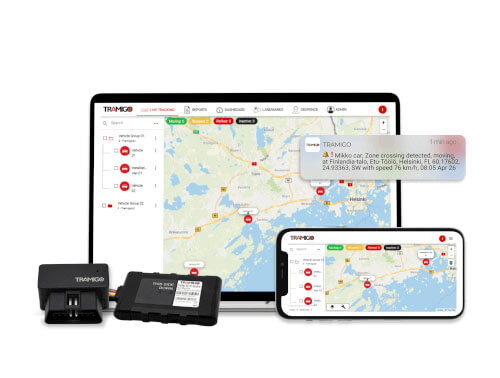 At the CCW expo, we warmly invite you to visit us at booth number F103, located in A Hall, right in front of the main stage. Our representatives, Daniil Dischescul and Paul Cederberg, will be available throughout the exhibition to answer your queries and discuss how our solutions can be tailored to your specific needs.
Don't miss this chance to learn more about how Tramigo can revolutionize your fleet management operations. We look forward to meeting you at the Critical Communications World conference in Helsinki!