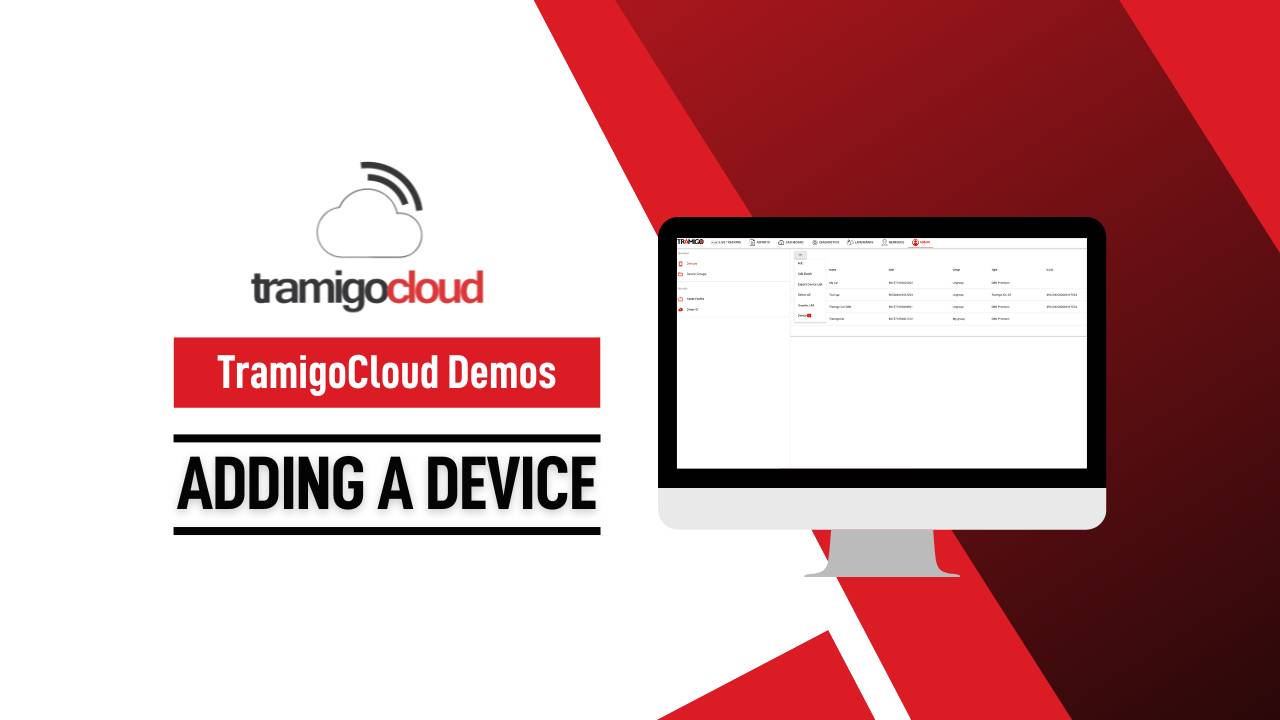 TramigoCloud – Adding a Device
TramigoCloud how-to: Adding your Tramigo tracking devices to your TramigoCloud account
Watch the video to learn how you add new devices to your TramigoCloud tracking account.
Adding a tracking device to your TramigoCloud account means that the device in question will be available on your TramiugoCloud account views and will be linked to that account.
The device itself can be a vehicle tracker installed in a truck or personal vehicle, an OBD Premium plug & play tracker which can be easily moved from one vehicle to the next, or even an asset tracker which in a sense is completely independent and can be used to track anything from boats to treasure chests.