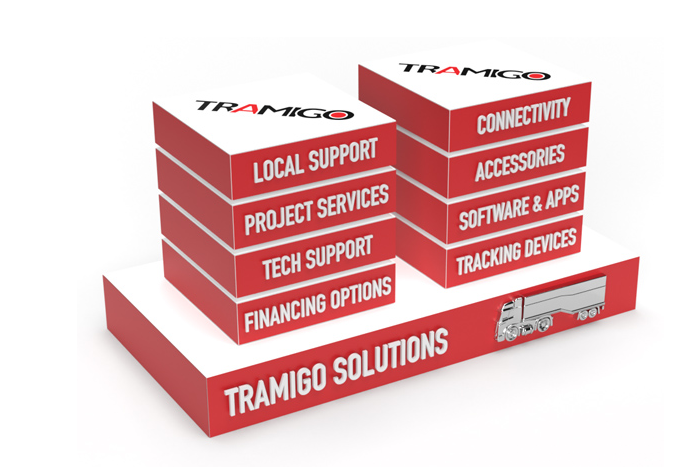 Tramigo's new global website goes live
Tramigo.com
is the central hub of Tramigos online presence
Visit tramigo.com for the latest information about our fleet management and GPS vehicle tracking products and solutions
How to navigate the new Tramigo.com
Basic guidance on how to navigate the Tramigo.com website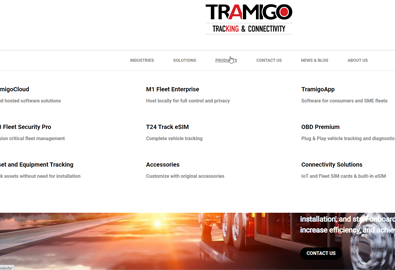 The main navigation
Designed to allow user browse the website for information about the vehicle tracking and fleet management solutions and products, Tramigo offers. The main navigation also provides links that allow users to learn more about the industries we work with as well as links to more general pages about the company. On select individual country and regional sites will also show "Where to buy" links on the main navigation.
The centrally positioned main navigation is hard to miss on a desktop version, on mobile it is accessible via a hamburger menu.

The country navigation
The country navigation is found behind a small globe icon at the top right hand corner of your screen on the desktop view. On a mobile phone the globe is fairly centrally located and easy to spot at the very top of your screen.
Tramigo has customers, operations, local staff and partners in numerous markets across six continents. Thats why the country navigation is designed to provide users access to any of available country or regional Tramigo site. Using the country navigation does not take the user out from the Tramigo.com website at any point.
Please also note that the list of individual countries listed will grow especially during H1 of 2021 at the rate at which tramigo marketing staff are able to publish new local sites. Some markets are grouped into regional sites and this grouping represents the way Tramigo is set up to operate in those markets and/or regions.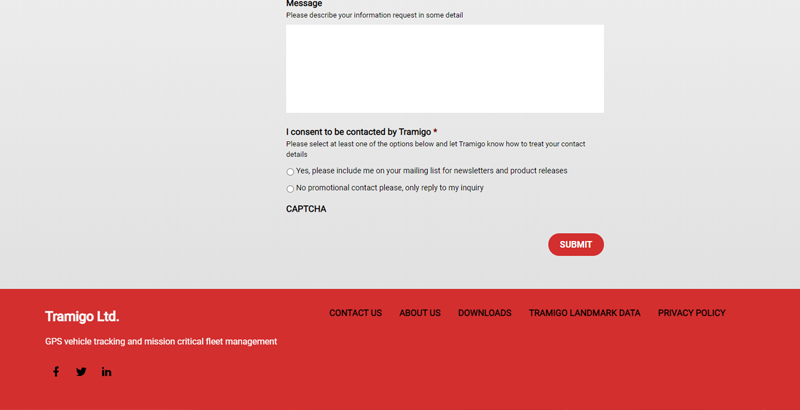 The footer navigation
At the bottom of each page you will also find the footer navigation, designed to give quick access to a select few general types of pages.
Introducing

Tramigo solutions
As a solution partner Tramigo has many distinct strenghts that play to our customers advantage. We have unparallelled global reach and support network, and our vehicle tracking and fleet management hardware come with embedded intelligence and are known for their durable quality. Tramigo multinetwork connectivity guarantees our customers seamless operations across country and regional borders.
Combined with our sales and technical support, wide range of available accessories and our capability to provide onsite project services and even flexible financing options for large fleet owners truly make Tramigo the most flexible and reliable partner available on the market today.
The newly launched Tramigo.com is Tramigo's official online hub for all the latest information regarding our missio critical fleet management and GPS vehicle tracking solutions.