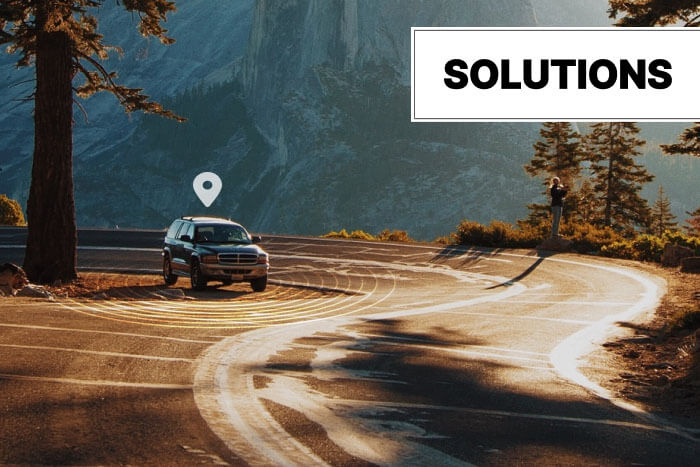 A guide to understanding the different functions and features of Tramigo
GPS tracking devices have become increasingly popular in recent years, offering companies and individuals the ability to track vehicles and assets in real-time. Tramigo offers a number of features and capabilities in its devices that makes it popular choice among customers. But with so many options and features available, choosing the right Tramigo device can be a challenge. In this guide, we will walk you through the various features and functions of Tramigo and give you tips on how to choose the right device for your specific use case.
Real-time Tracking
This feature allows you to see the location of your vehicle or asset in real-time and can be crucial for businesses that need to optimize the routes of their fleet, or for individuals who want to ensure the safety of their car or loved ones. A real-time tracking feature is available through the TramigoCloud or TramigoApp, allowing you to see the location of your device on a real-time map.
Geofencing
Geofencing is a feature that allows users to create a virtual boundary around a specific location and receive alerts when a device enters or exits that boundary. Geofencing capabilities can be customized to meet the specific needs of the user. You can create multiple geofences and receive alerts via SMS, email, or notifications through TramigoCloud and TramigoApp. This can be useful for businesses that want their vehicles to stay within a certain area, or for individuals who want to receive alerts if their vehicle travels outside of a certain region.
Remote Engine Immobilization
Tramigo also offers remote engine immobilization capabilities that allow users to remotely disable their vehicle's engine in case of theft or unauthorized movement. Users can remotely shut off the engine via the TramigoCloud or TramigoApp and set up alerts to receive notifications when the engine starts or shuts down. This feature can be particularly useful for businesses that want to protect their assets as well as for individuals who want to secure their personal vehicles.
Battery Life
The battery life of a GPS tracking device is an important factor because it determines how long the device can operate without recharging. Tramigo devices have different battery life depending on the specific model, with some devices being able to last up to 3 months on a single charge. It is important to consider how often you will need to charge your device, and whether the battery life fits your specific needs.
User-friendly Interface
Finally, it's important to pay attention to the usability of TramigoCloud and TramigoApp. Tramigo offers user-friendly interface software that can be customized to meet the specific needs of the customer. The platform is intuitive and easy to use, making it easy to access the functions and features of the software.
---
When choosing a Tramigo device consider the features and functions that are most important to you, and select the device that meets those needs. With the right Tramigo device, you can enjoy the peace of mind that comes from knowing that your vehicle or asset is properly protected.
If you would like more information about which Tramigo device is best suited for your needs, please contact our sales managers in your region. Our qualified specialists will provide you with competent assistance and will help you to choose the device that will solve your problem in the best possible way. You can always find a local sales manager by selecting your region in the top right corner on Tramigo website.