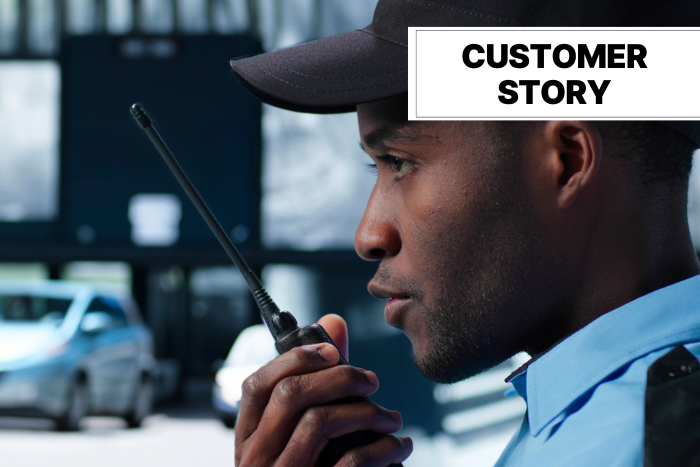 How G4S improved productivity with Tramigo MCPTT in DRC
In a world where effective communication can make or break the success of an operation, G4S, a global leader in security services, faced a significant challenge in the Democratic Republic of Congo (DRC). The use of traditional Motorola walkie-talkies posed difficulties in long-range communication and came with the burden of high data plan costs especially when moving cross-border.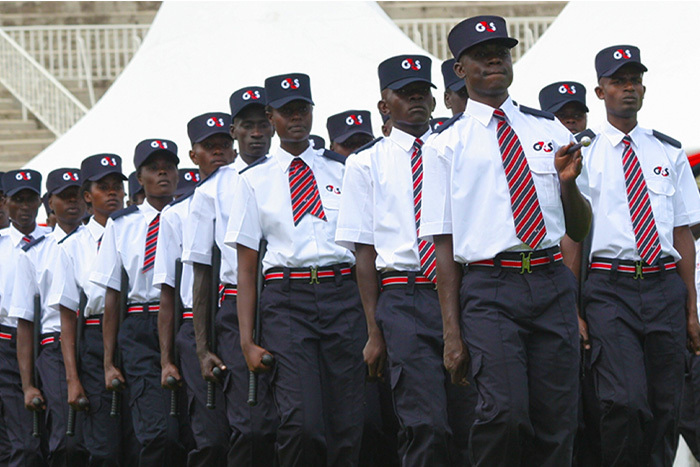 The Challenge: Bridging Communication Gaps and Reducing Costs in the DRC
G4S used to rely on Motorola walkie-talkies for their team communication, but they soon realized that this was not the best option for their operations in the DRC. Their teams often struggled to maintain communication in areas with poor connectivity, and the high costs associated with data plans were becoming unsustainable.
The Solution: Tramigo MCPTT
With a reputation in the Push-to-talk industry, G4S turned to Tramigo for a solution to their needs. Tramigo's MCPTT (Mission-Critical Push-to-Talk) solution offered the perfect remedy, tailored to the specific challenges faced in the DRC. G4S chose to gradually adopt the Tramigo MCPTT ecosystem, beginning with the replacement of their existing Motorola walkie-talkies with Tramigo MCPTT devices, which are rugged, waterproof, and have long battery life.
To complement the hardware, G4S integrated Tramigo's software into their communication infrastructure. This software not only facilitated seamless communication but also provided robust tools for monitoring and managing teams, even in the most remote and harsh areas in the DRC.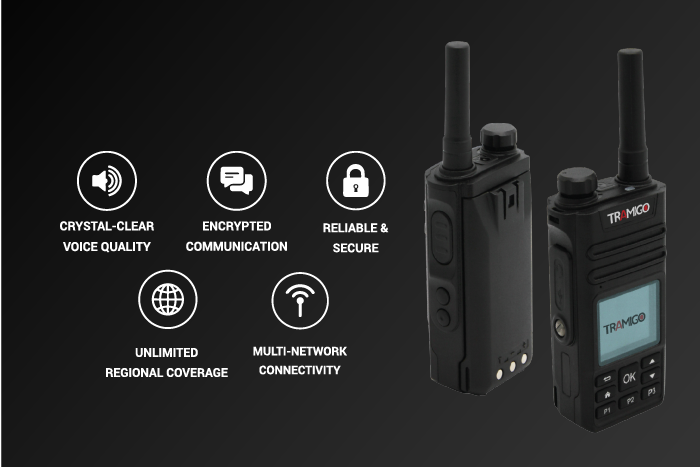 The Achievements: A Success Story Unfolds in the DRC
The adoption of Tramigo's MCPTT solution transformed G4S's operations in the DRC in remarkable ways:
Improved Productivity: In the DRC, where communication can be particularly challenging due to its vast and varied landscape, Tramigo's MCPTT devices provided a lifeline. G4S teams experienced a significant boost in productivity, as they could now communicate effortlessly with superior sound quality, even in the most remote and challenging areas.
Enhanced Connectivity: Tramigo's solution ensured that G4S teams in the DRC could stay connected in areas with limited networks, a critical requirement for the success of their missions in this demanding environment.
Cost Savings: The high costs associated with data plans for traditional walkie-talkies were a significant burden in the DRC. Utilizing Tramigo's solution, G4S realized substantial cost savings, making their operations in the DRC more sustainable and efficient.
Effortless Team Management: Tramigo's software allowed G4S to monitor and manage their teams operating in the DRC more efficiently. This streamlined coordination, enhanced security, and improved overall team management.
In the challenging and diverse landscape of the Democratic Republic of Congo, where security and effective communication are of utmost importance, G4S found a reliable partner in Tramigo. Their journey from traditional walkie-talkies to the complete Tramigo MCPTT solution not only resolved their challenges but also played a critical role in transforming G4S' operations in DRC – with efficiency, cost-effectiveness, enhanced security, and seamless team coordination.
Are you facing similar communication challenges in your business? Contact Tramigo today for a tailored solution, no matter where you are in the world.