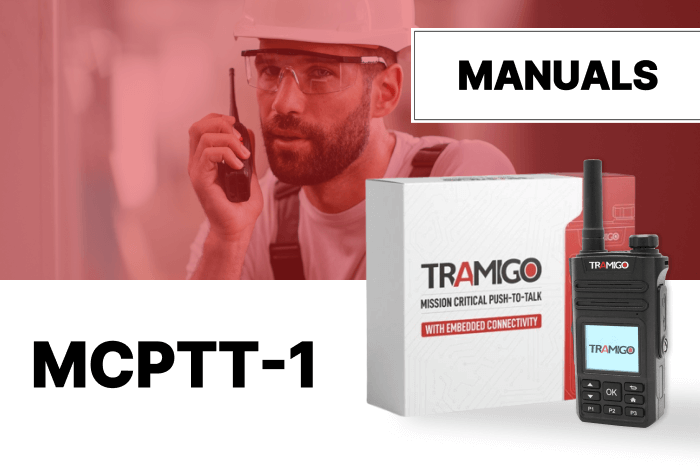 Quick Start Guide
1. Your PTT
2. Buttons functions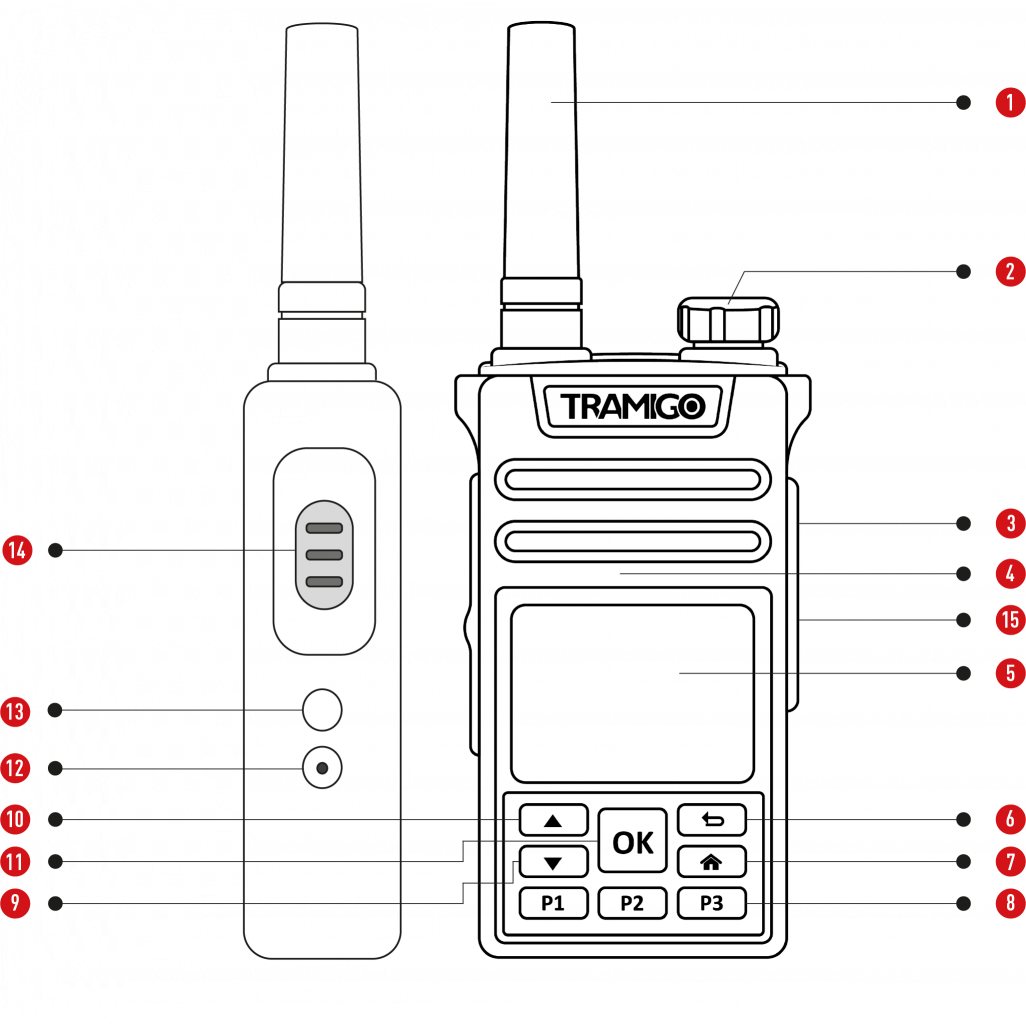 Antenna
Rotary Knob
• Press and hold to lock/unlock it.
• Rotate to set the volume
• Press and rotate to select a different talkgroup
Side Connector
• Provides connection for accessories
Speaker
Display
Back to main screen
Menu Key – Press to enter the. main menu settings to do the following:
• Check SIM card port
• Check network APN (Please do not edit or make any changes in this field or your settings will be changed)
• Connect to Wi-Fi (in case of poor mobile internet connection)
• Connect to Bluetooth
• Turn on/off location
• Check phone status (serial number, battery status etc)
Channels
Navigation key down
Navigation key up
Selection
Switch key
• Press and hold for three seconds to enter ICCID setting
• Click OK to open main menu
• Scroll down with to feedback
• Select OK and scroll to ICCID number – ICCID number is required for troubleshooting or connecting the device to groups and platforms
Set up key – applicable only with advance setup
PTT (Push-to-Talk)
Press and hold to talk in simplex calls or initiate group calls. Release it to listen.
Charger input for charging cable

3. Attaching the antenna

Align the bottom of the antenna and the screw-in base on the top of the PTT
Turn clockwise until snug. Do not force.
4. Installing the battery

Insert the battery into the compartment.
Slide the battery towards the top of the PTT until it clicks.
5. Getting started
Hold the PTT in a vertical position with the top microphone 5 to 10 centimeters away from your mouth.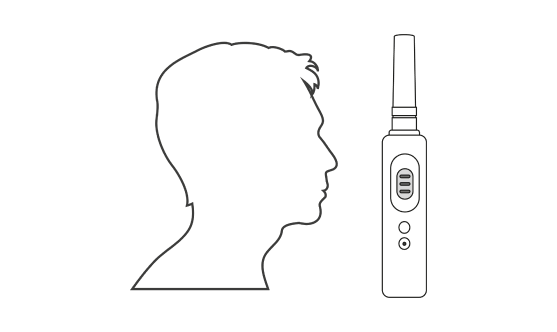 Press the PTT button to initiate a call
Speak into the top microphone
Listen via the PTT internal speaker
In a noisy environment, move the PTT closer for better transmission.
6. Starting a one-to-one call
This is a simple PTT session where just one caller and one recipient are involved in the conversation.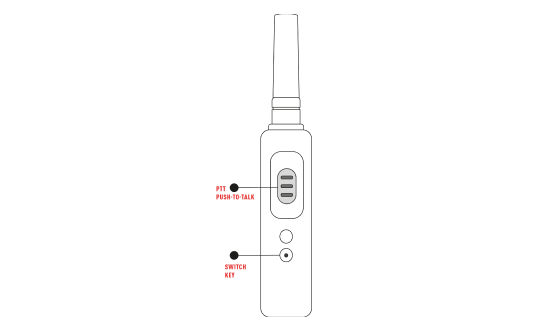 At the main menu locate groups. Users are shown at the bottom rows as usernames.
Press the switch key and you will be in the user's window.
Use navigation keys to scroll from groups to users.
Press PTT button and select 1-1 icon to start one to one call with the recipient.
Press the switch key again to go back to the group.
DESCRIPTION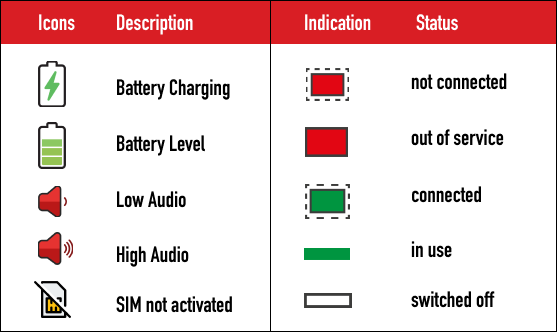 *In case of no network is found please contact support.
LOOKING AFTER YOUR PTT
Never leave your PTT or battery in extreme temperatures (over +85°C ), for example behind a windscreen in direct sunlight.
To clean your PTT, use a moistened or antistatic cloth.