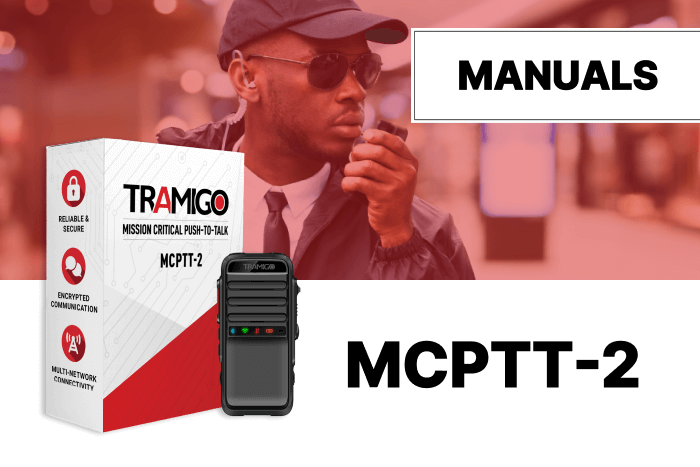 Quick Start Guide
1. Charging The Battery
Please check that vou find the following accessories before you discard the packing material. Please contact your local dealer immediately if there are any missing or damaged parts.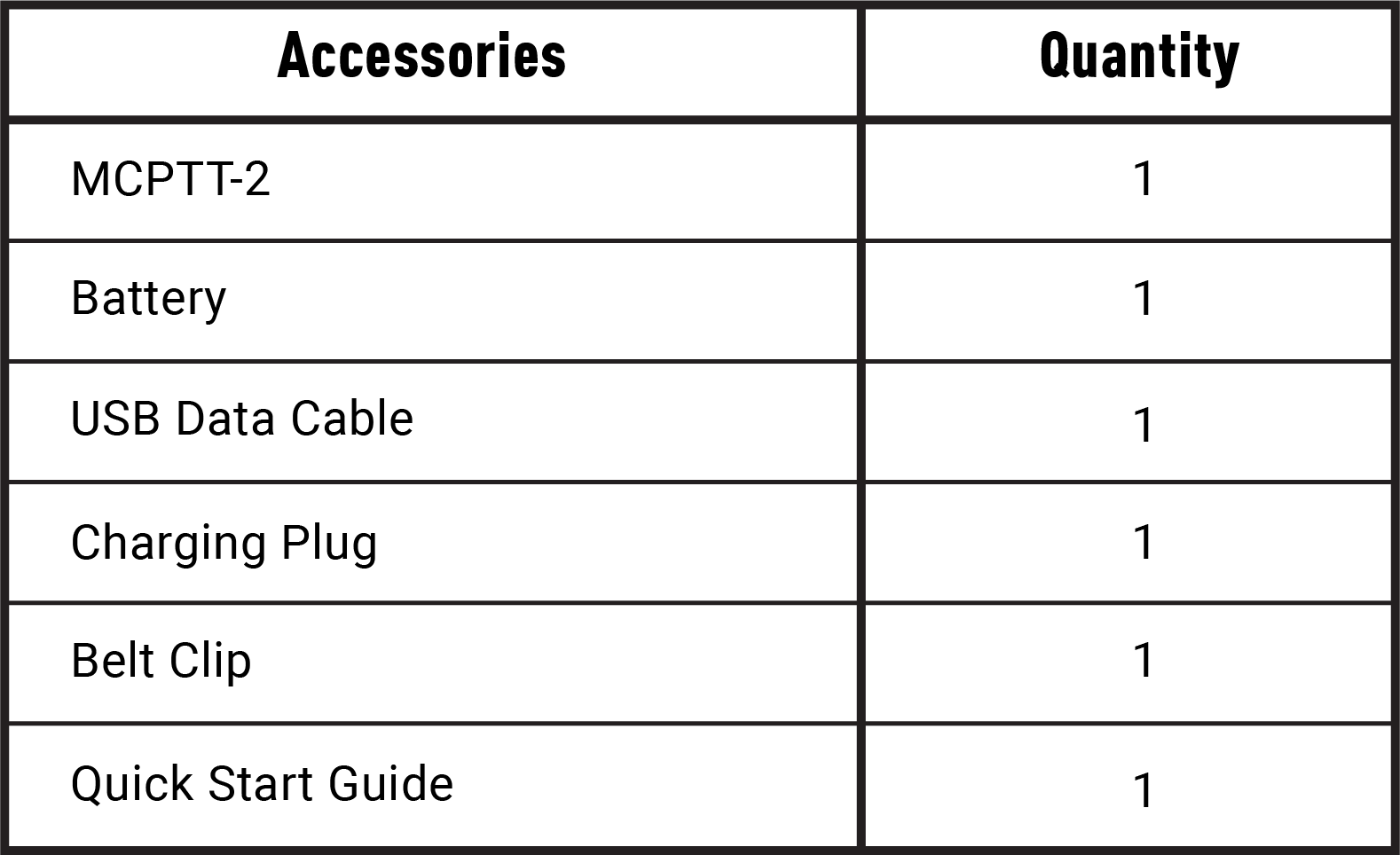 2. Overview of MCPTT-2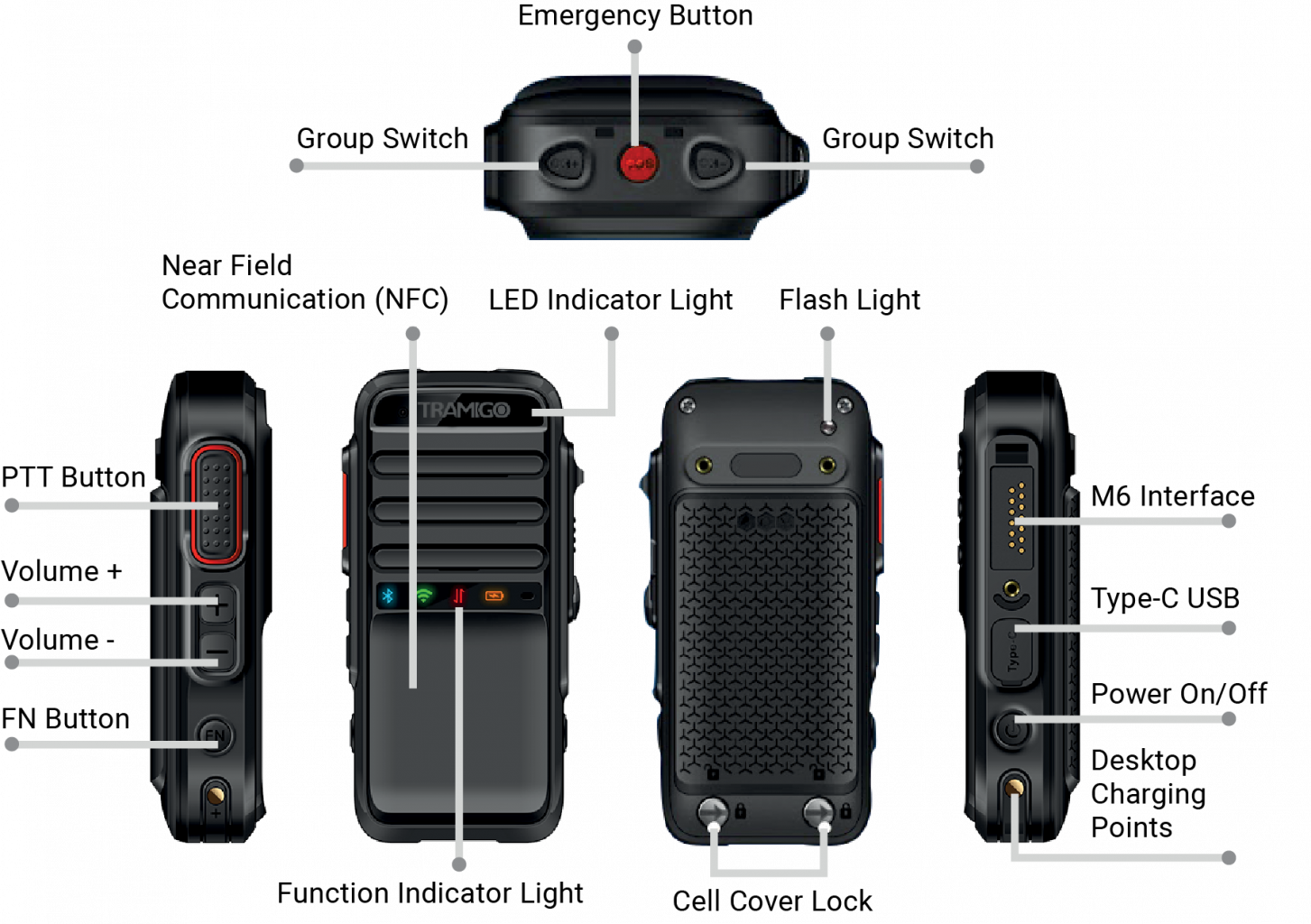 3. LED Indicator Light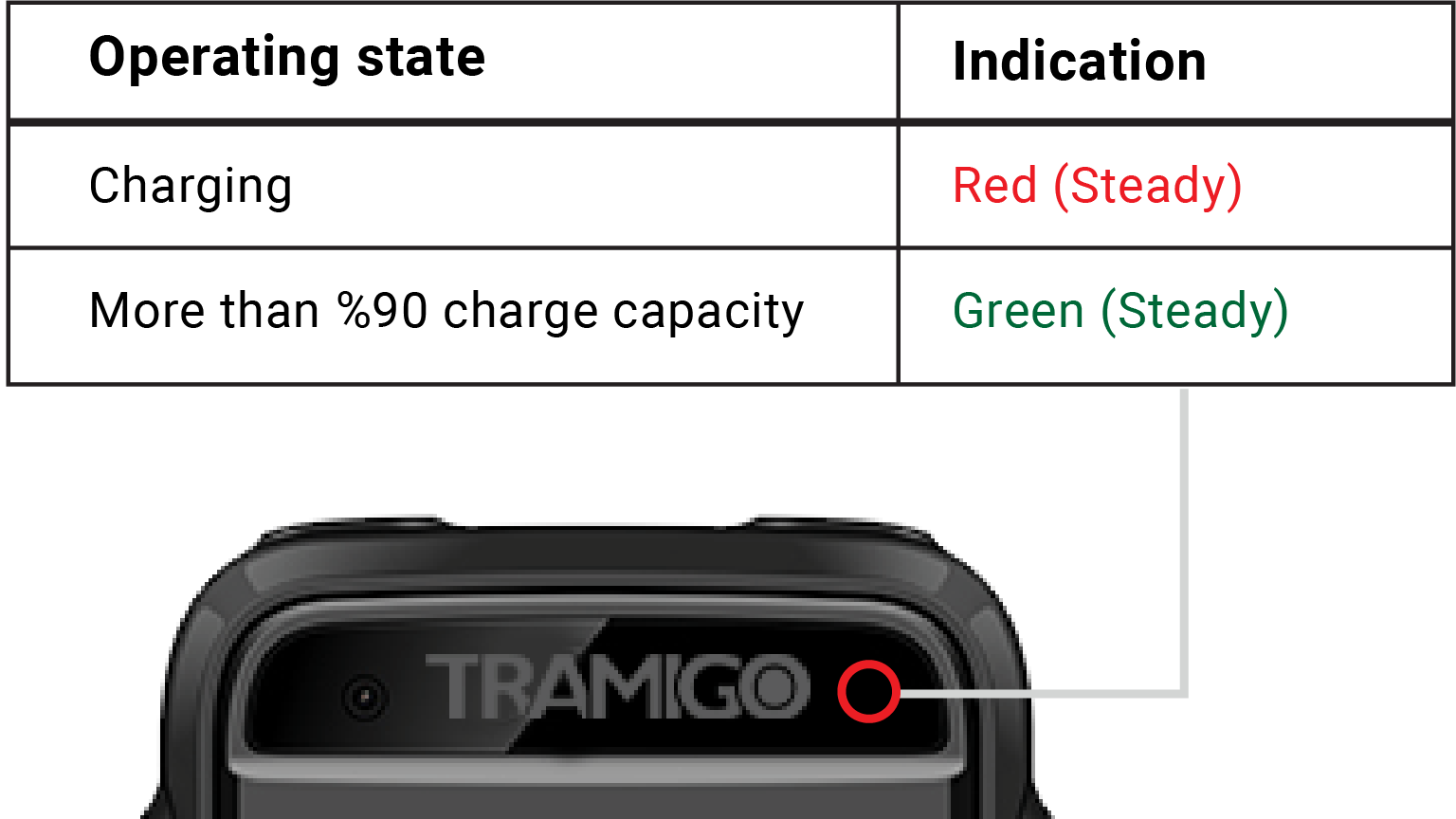 4. Function Indicator Light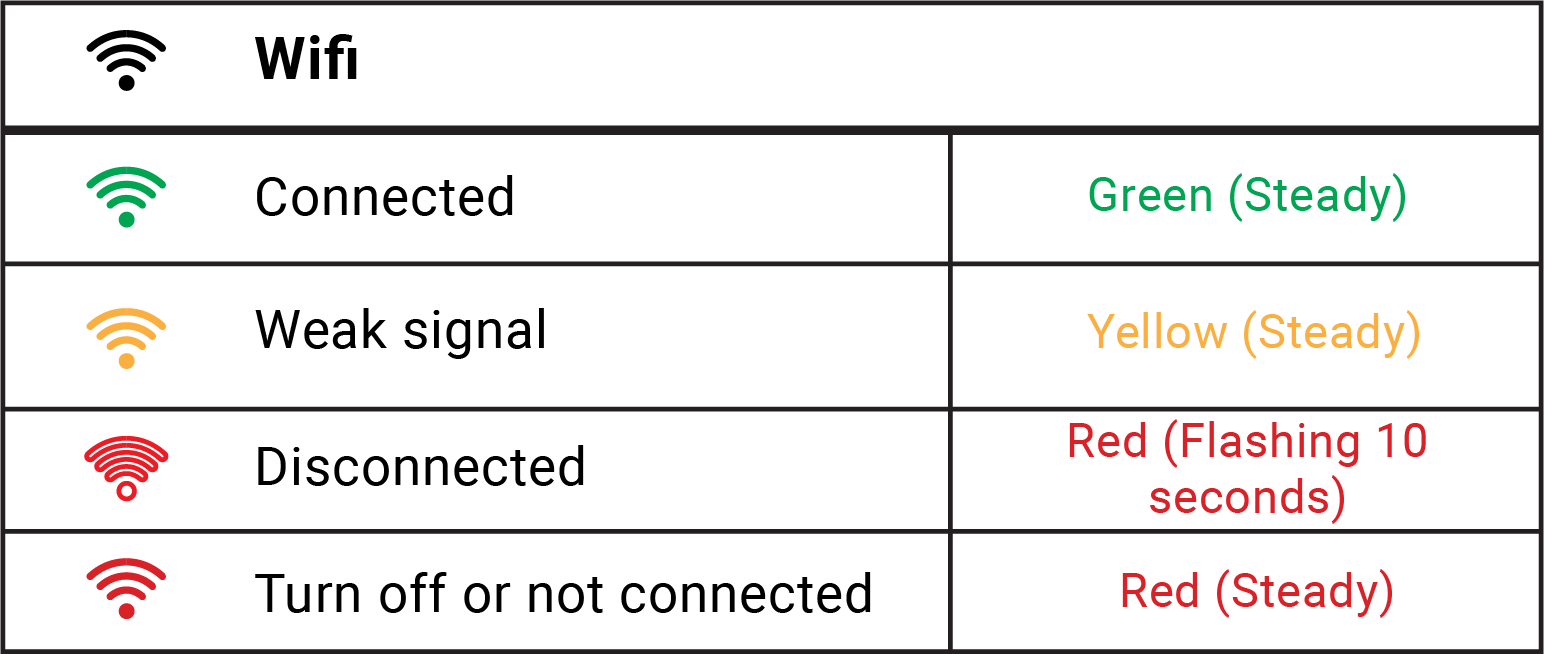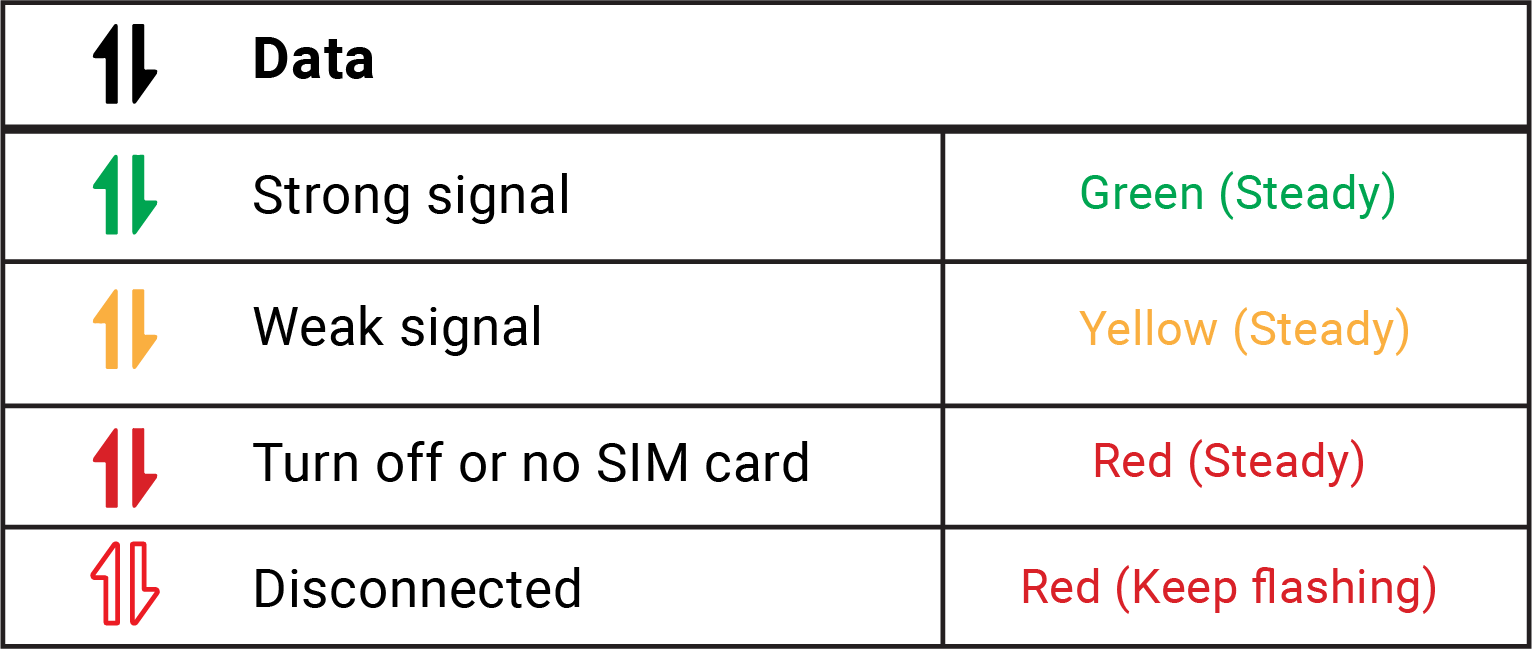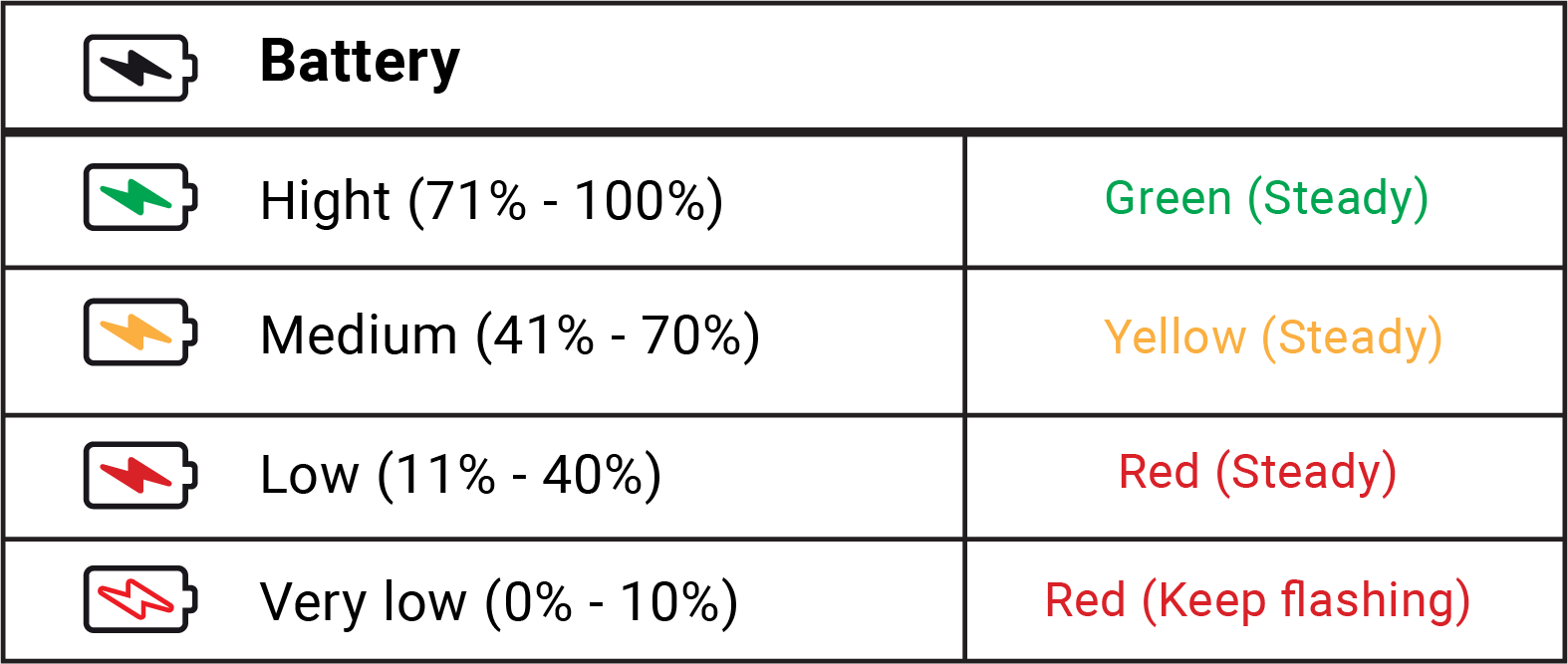 5. Charging The Battery
Using USB Data Cable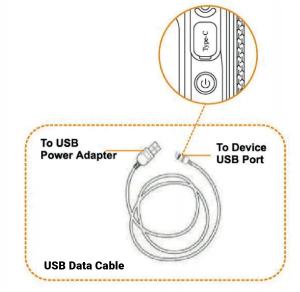 Connect the USB-C cable to the MCPTT-2 device.
The red light on the MCPTT-2 indicates that the battery is charging.
The green light indicates that the battery is charged.
6. Basic Operations
Startup
Hold the power on button for 3 seconds. The LED indicator light turning on indicates successful startup.
Shut down
Hold the power off button for 3 seconds. The LED indicator light turning off indicated the device is shut down.
Panic Alarm
Hold down the SOS button for 3 seconds to send an emergency alert.
Flashlight
Double-click the "Power" button twice to turn on and off the flashlight.
Low Battery
When the battery power drops below 10%, a "beeping" tone will be heard.
7. Troubleshooting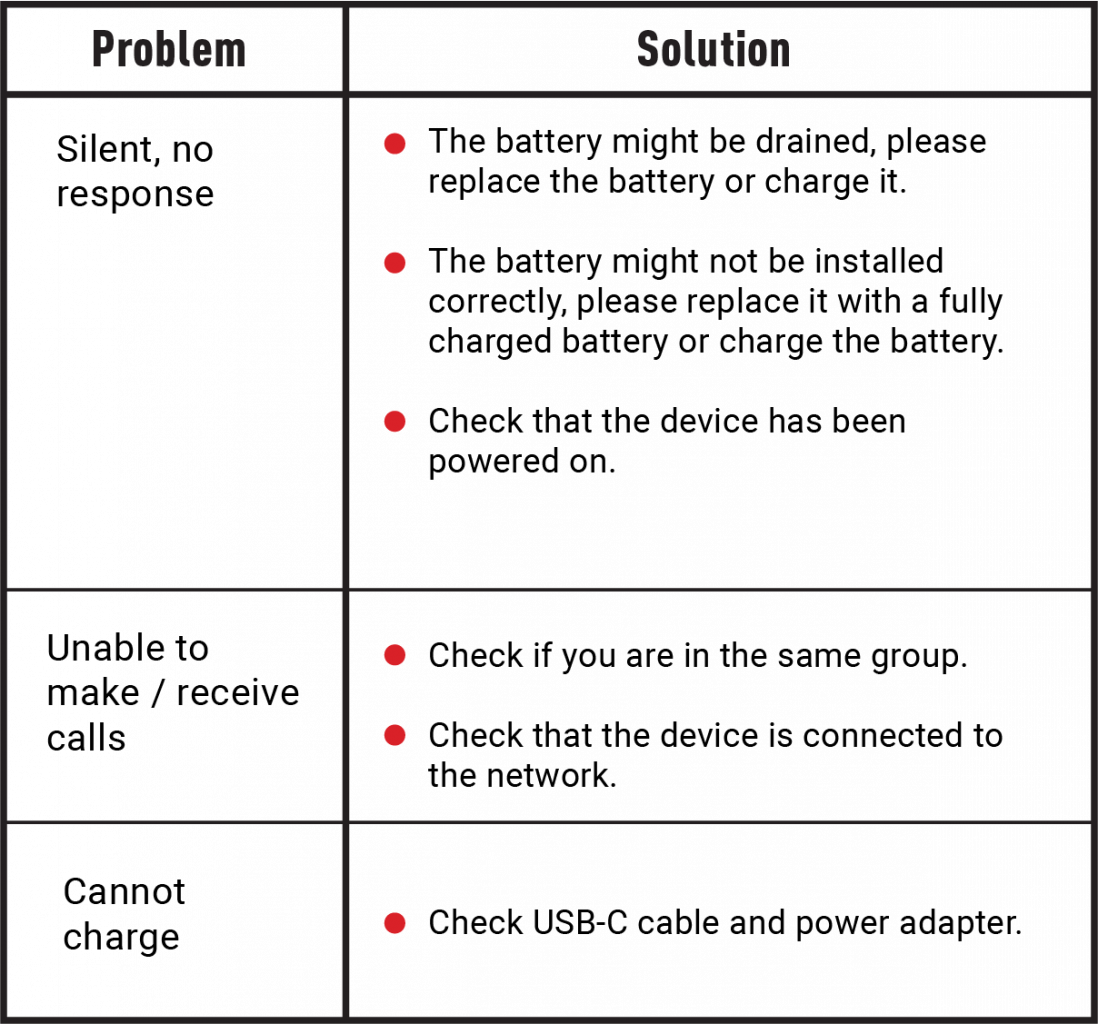 8. Looking after Your PTT
Use only Tramigo MCPTT-2 charger.
The battery must be fully charged before first use.
Keep the battery away from high temperatures.
To clean your PTT, use a moistened or antistatic cloth.