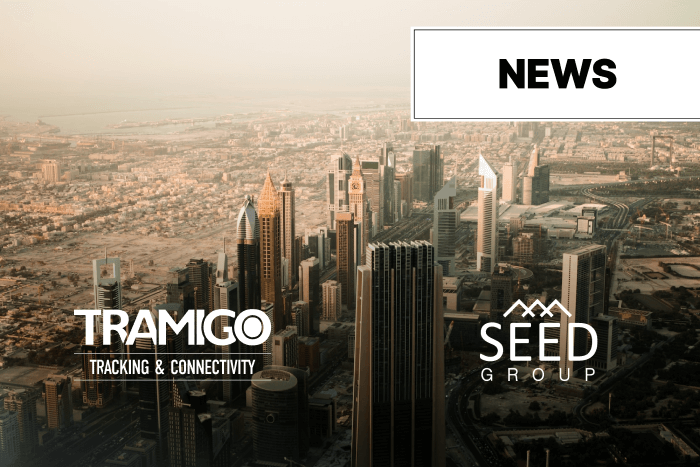 Tramigo partners with Seed Group in MENA region
Tramigo partners with Seed Group in MENA region
Tramigo is expanding its 15 year presence in MENA region with a strong new local partner.
Seed Group Joins Forces with Finland's Tramigo to Bring IoT Tracking and Connectivity for Fleet Management to the MENA Region. Tramigo is glad to announce a new partnership with the distinguished Seed Group, a company of the Private Office of Sheikh Saeed bin Ahmed Al Maktoum of the Dubai Royal Family.(https://seedgroup.com/)
Through this new partnership we get the ability to better serve the big fleets in the MENA region.
Tramigo solutions are a good fit for the prominent fleets in the region which include rental car and leasing, logistics and construction machinery. With this new partnership, companies in the region will be able to purchase Tramigo solutions through the newly established local Tramigo entity supported by Seed Group and its wide partner network.
Seed Groups customers will gain access to the latest IoT Tracking and Connectivity technologies for Fleet Management, provided by Tramigo.
The newly announced partnership has officially started in 03/2022. Through this partnership the full range of Tramigo solutions and products is being made available to the customers in this region.