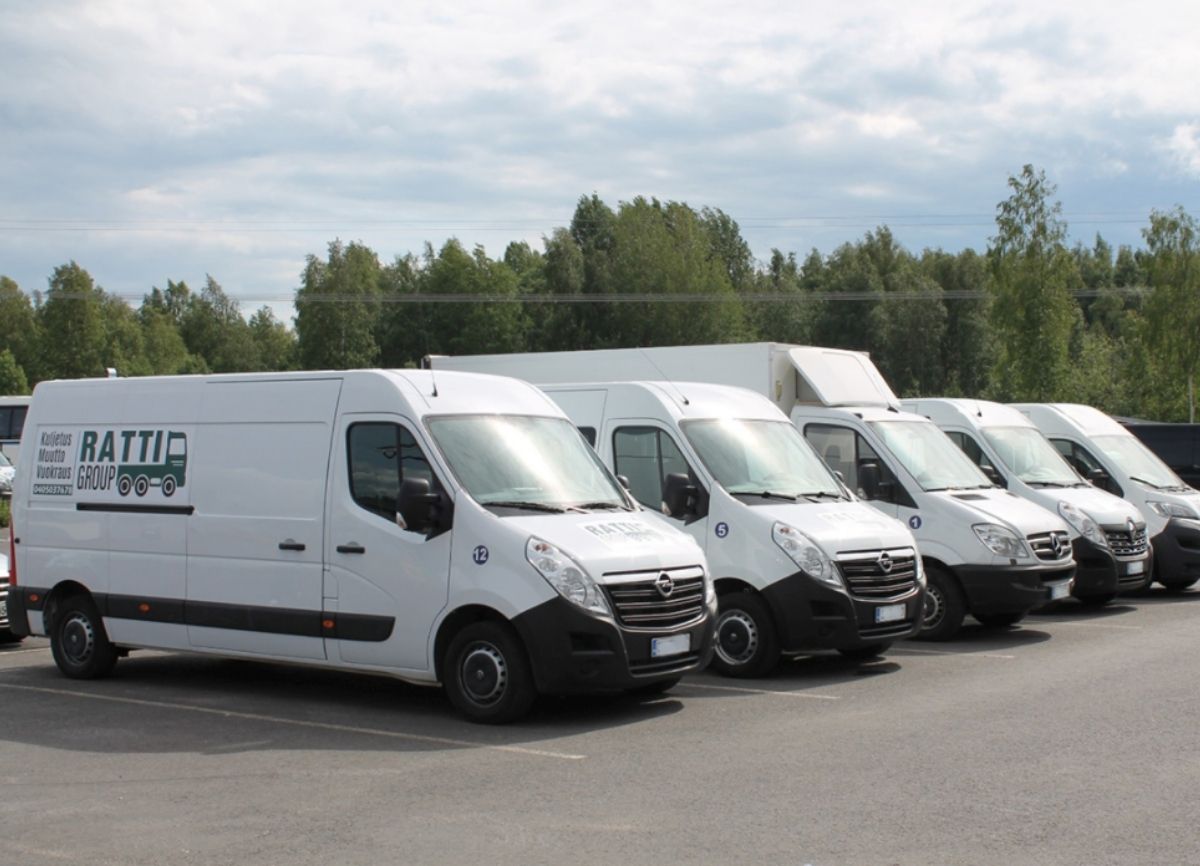 Van recovery within 2 hours – Oulu, Finland
Vehicle security is a big issue for fleet owners. If you own two or more vehicles, driven not just by you but other drivers and with no central location to keep them parked under the watchful eye of a security guard, you will always be at risk. A van, a bus, a truck can be stolen at any point. Whether the driver is dropping a package and leaving the van on the roadside or parks it for the night, it is at risk. Therefore it is very important to be able to locate your vehicle quickly and report it to the Police to enable a timely and safe recovery. Ratti Group, a logistic company in Oulu shared with us the recovery of their stolen vehicle within mere hours, using one of Tramigo's tracking solutions.
Apprehension and Van Recovery
On the night of November 10th, 2021 several alerts from TramigoApp wake Dany, Ratti's Chief Operation Officer. The alerts showed an anomaly – a van that is usually parked and stays parked until the next day- is moving. After several calls to the drivers, it was confirmed that the vehicle is not driven by any of the drivers and was stolen from the company's parking lot. At that moment TramigoApp was reporting that the vehicle is moving towards Ylivieska, which is about an hour and 40 minutes drive away from Oulu. The police were called and provided with the location details shown in TramigoApp which allowed them to have cordoned off on the itersection of Tulolantie and Jousitie in Ylivieska and were able to apprehend the thieves in less than two hours. Police reported that a crowbar and hot-wired were used to break into the vehicle. As per the motive, the thieves told the police they needed a ride, and that's why they took the vehicle – how convenient!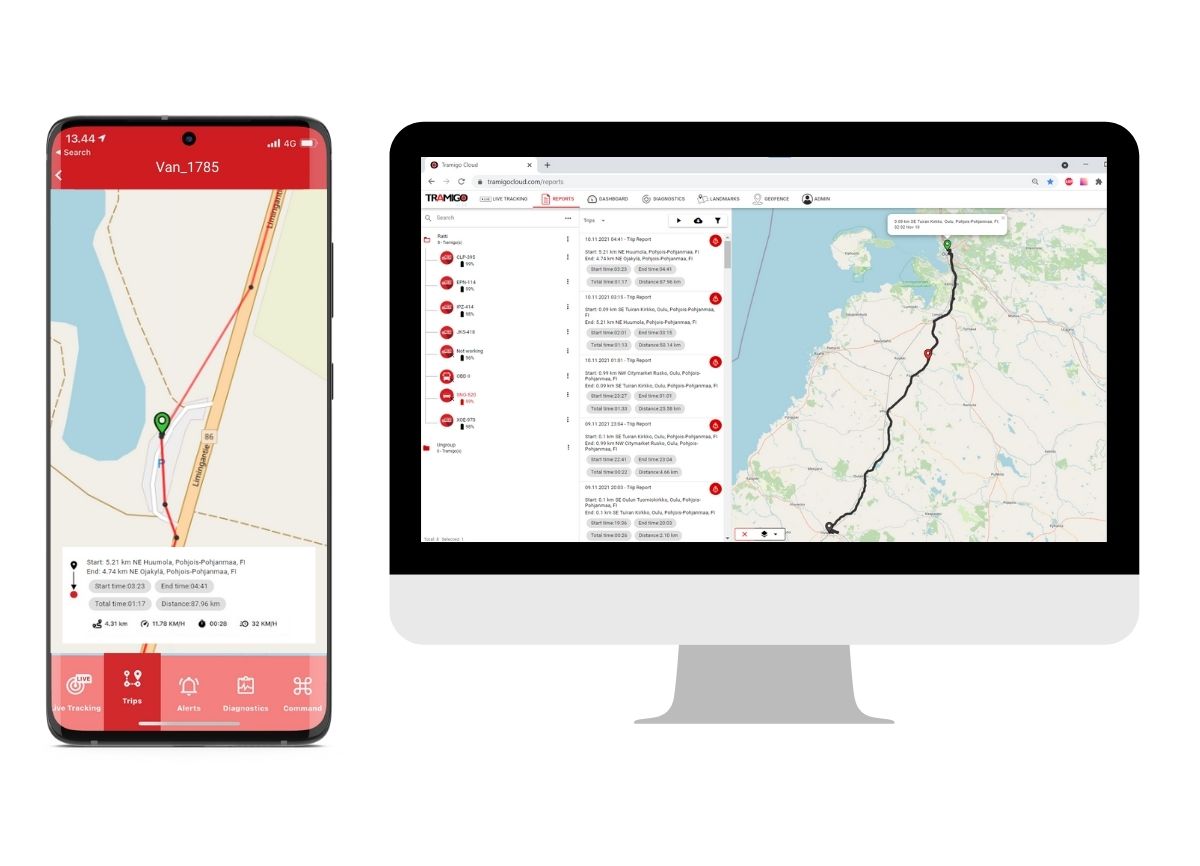 The missing trolleys
When the van was recovered, trolleys used by the company were all missing. According to the police, there was no quick way to find out where the thieves offloaded those trolleys. It was apparent they ditched somewhere along the route, which had to be manually checked. However, TramigoApp was able to point out yet another anomaly – a stop along the route near a lake in Huumola; it's between Oulu and Ylivieska. Ratti's team went to that stop shown on the app map and were able to find all trolleys ditched earlier.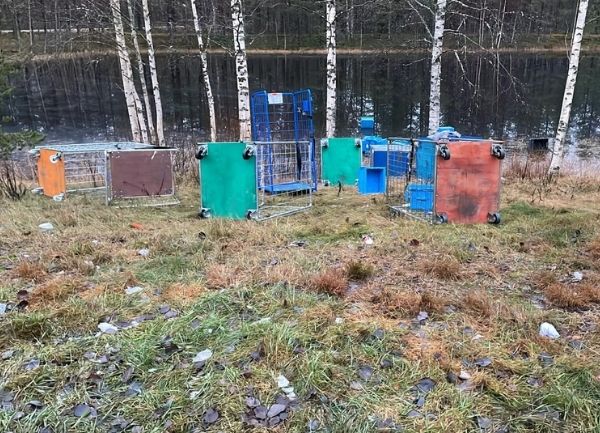 One of the excellent features offered by Tramigo solutions is the ability to install the tracker in an unusual spot which makes it difficult for the thieves to locate the tracker quickly and disable it. However, in Ratti's case, the tracking solution used was Tramigo OBD premium a non-wiring tracking device that doesn't have an immobilization feature. After this incident, Ratti group installed T24 solution for more security and secrecy.
Owning a vehicle can be a huge investment and an excellent means to commute from point A to B, however, this investment will always be at risk of being stolen. When not safely locked in the garage at home or office, vehicles are mostly parked unattended! Tramigo solutions will not only point out the anomaly on time but also help you track and locate your vehicle immediately. Using TramigoApp with easy access from your mobile phone you will be able to check on your vehicle at all times, the routes it is travelling, the stops it makes, and in case of emergency, recover it as well.
The Tramigo OBD Premium tracker is available for purchase online at the Tramigo online store. Tramigo offers the device as a complete solution, where the purchase price of 99€ includes an extension cable for more secrecy, activation code for the software and 12 months of unlimited usage. After the first 12 months, a subscription can be renewed for the price of 38€ / year. For other solutions please contact Tramigo sales on your country page.