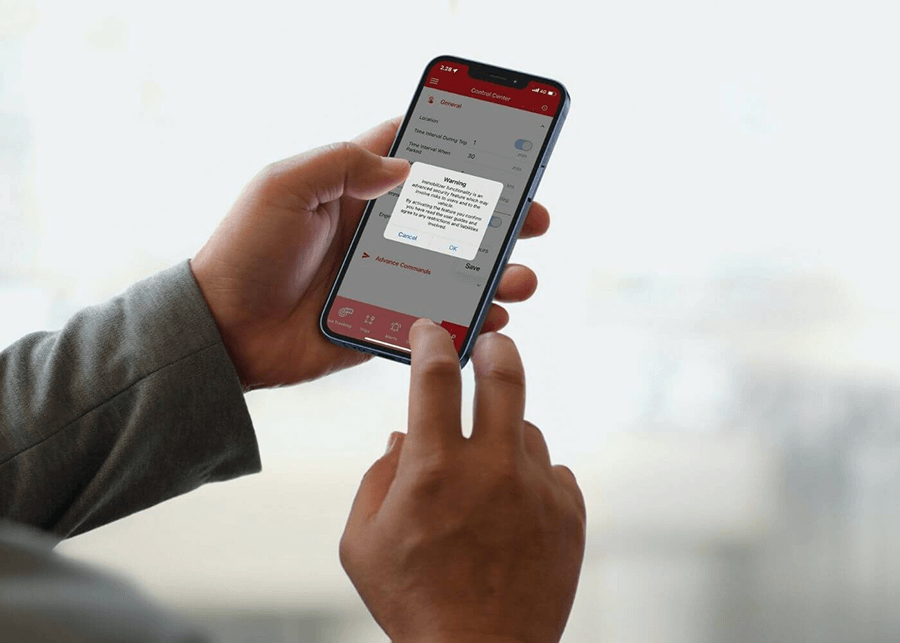 What is the quickest way to disable a vehicle?
Even if fully insured, a stolen vehicle can cause a lot of headaches and a huge setback. This is especially important if you have a fleet of vehicles, including cars for rent or trucks. Insurance claims and insurance rates can be significantly reduced when you have some kind of tracking device installed in your vehicle. Tramigo offers the best GPS-based trackers, which can do a lot more than tracking your vehicles.
Track and disable in just three steps:
Step 1: Create a Geofence:
A geofence works almost like the fence around a home or a farm. It protects your car from crossing that virtual boundary, and if it does cross it, you will not only be notified, a preset action will also be taken before it can be moved further away.
You can set rules to send alerts and tell you instantly if a vehicle leaves its assigned geofence. This can help with the recovery of stolen cars, better fuel management, liability reduction, and the detection of unexpected route deviations. Using Tramigo software you can set up two types of geofence; Keep-in Zone and Keep-out Zone. As the name indicates, the Keep-in Zone makes sure that all chosen vehicles stay in the zone assigned and the Keep-Out zone makes sure that all vehicles selected do not enter the zone assigned.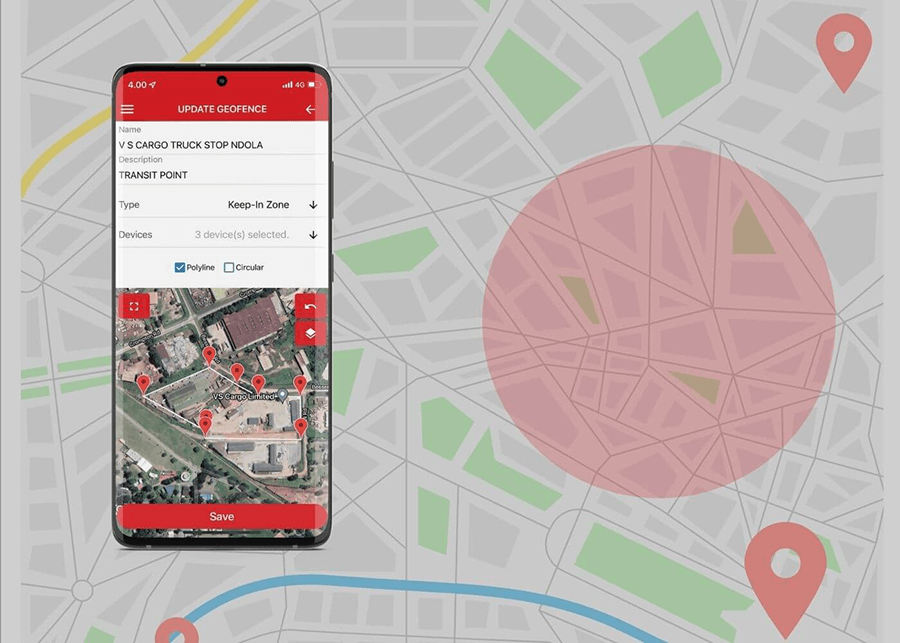 Step 2: Activate the Reporting and Monitoring System:
The implanted tracking device in the vehicle uses GPS satellites to gather position coordinates and these coordinates are subsequently sent to a secure data center through cellular. The secured online software such as TramigoCloud or TramigoApp allows you to see this information from your phone, tablet, or computer.
When activated, the geofencing feature will notify you immediately when the geofences are entered or vacated. All alerts can be customized, and you can get them via notifications or emails, for example. You can activate Zone alarms by simply setting your software to send automated warnings to your phone whenever the car passes through a user-defined checkpoint or restricted area. Geofence feature is available with all Tramigo solutions and can be set up easily using TramigoApp and TamigCloud.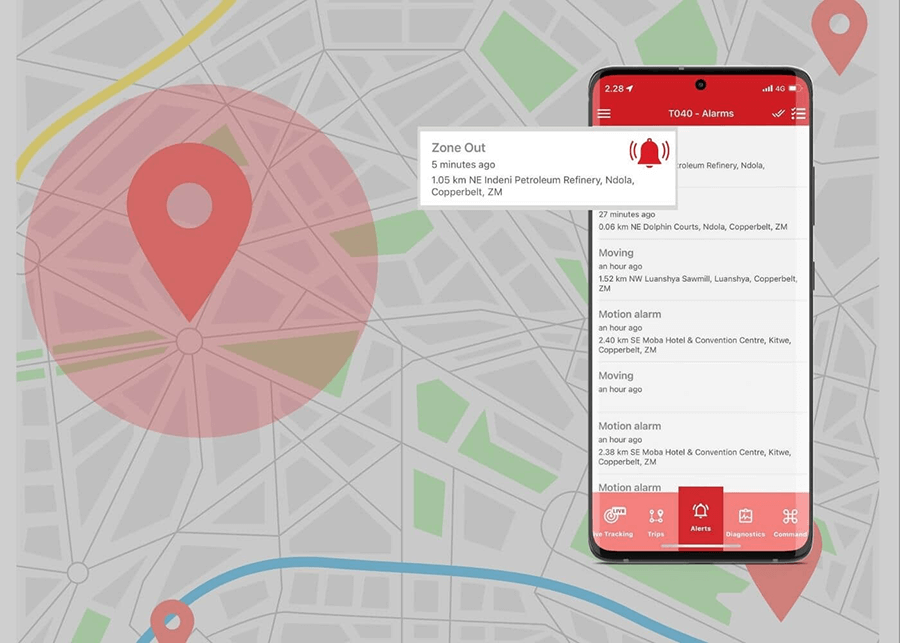 Step 3: Stop the Engine Remotely:
Several of Tramigo's solutions can be customized and installed with an immobilizer. With the immobilizing feature, you may disable your car engine remotely via Tramigo software as soon as any vehicle within your fleet crosses your defined geofence zone. Our multi-network technology allows the device to switch between networks and choose the strongest network available to ensure the best coverage even in remote areas and across borders. This means you will be able to control and monitor your vehicle in areas where the Internet connection is unstable or weak. Tramigo tracking solutions that are compatible with the immobilizing features are; T23 Fleet Security Pro, the T24 Series, and 4G Vehicle Tracker devices which are all permanently and covertly deployed.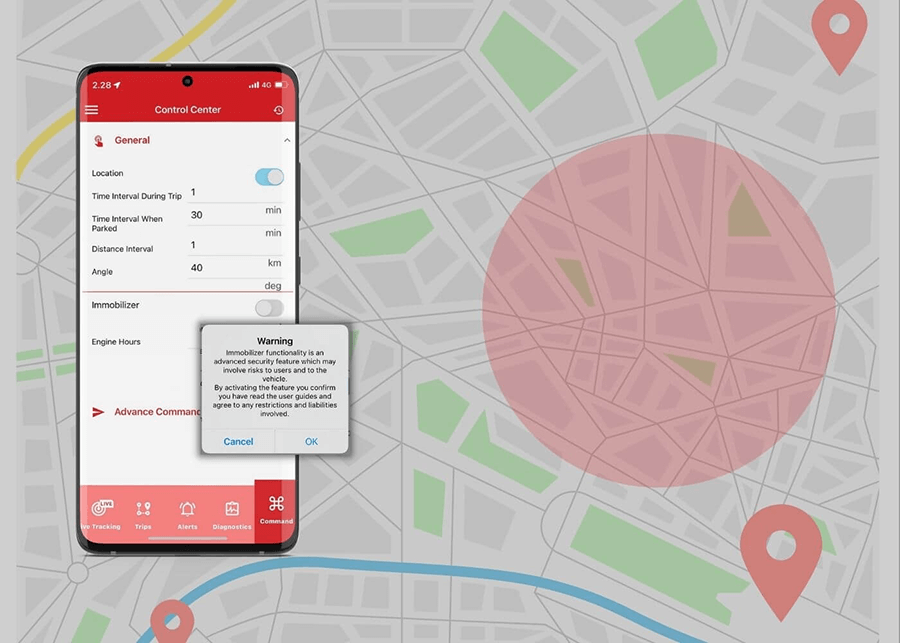 Contact us today to learn more about Tramigo solutions and the immobilizing feature.