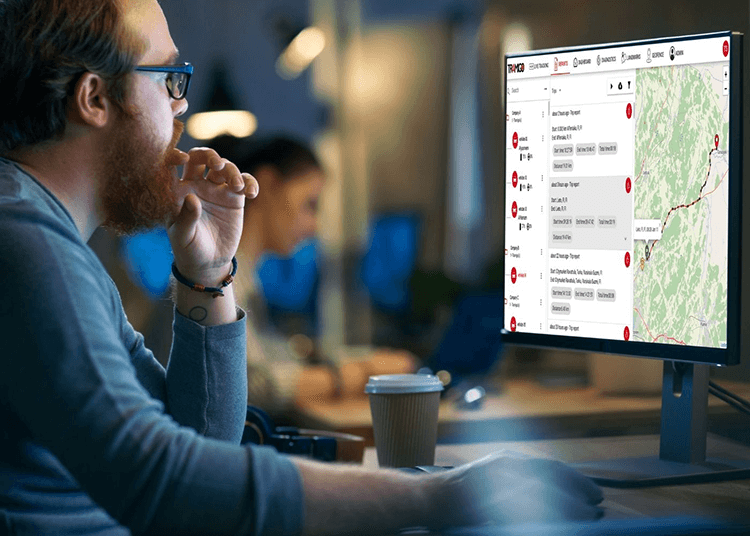 Why do you need Tracking Solution Software for Fleet Management?
Gone are the days of keeping manual logbooks in each vehicle and relying on the good nature of your staff to report everything accurately. The world is advancing at a fast pace and using new technology and tools in fleet management is more important than ever. Using the latest advancements in tracking solutions, you can keep an eye on your entire fleet without any human input.

What is a Tracking Solution Software?
Businesses can gain valuable insight into how their cars and drivers perform on the road by using a GPS fleet tracking system. The collected information can be reviewed and analysed with the use of helpful reports and visualisations to increase operational efficiency and lower operating expenses.

What is a tracking system, and how does it work?
Following the installation of tracking hardware on your fleet vehicle, the system uses GPS technology to collect data from the vehicle, updating position, direction, and speed. This data reveals insights into the performance of your fleet and enables decision-makers to make better decisions in regard to business operations.

Why use the latest tracking technology?
One of the most important features of fleet management software is that it generates near-real-time alerts and notifications concerning unsafe driving behaviors. Fleet managers use GPS vehicle monitoring software such as TramigoCloud to follow their fleet in real-time and reroute cars as needed. Clear maps showing where trucks are, their work completion status, and expected arrival and delivery timings will provide a better picture of what's going on in the field. This will make dispatchers more efficient and assist in enhancing customer service and saving fleet managers time by reducing the number of calls they have to make. With a fleet management software, there's no need to call drivers for updates anymore.

Nevertheless, miles driven, engine hours and fuel consumption are just a few of the data points that may be utilized to develop a maintenance program. Using fleet management software, managers may also track vehicle downtime due to breakdowns, jumpstarts, tows, and emergency repairs. This can assist in identifying possible issue areas as well as recurrent trends that may require attention or adjustments to the maintenance plan. Businesses also use fleet tracking systems to efficiently organize their fleet's days, routes, and distribution. Getting greater value out of the resources they already have might save them a lot of money in the long term.

Fleet managers can also set geofences to improve safety, reduce costs, and increase productivity. Geofences are virtual boundaries for vehicles, and it can be easily created using fleet management software with boundary points around a certain area. When a vehicle enters or exits, one of these geo-fences the fleet manager will receive an alert via push notification or email and get notified. While Geofences cannot actually stop the physical vehicle, it does trigger an alert back to decision-makers and get notified when the vehicle crossed that boundary.

Fleet tracking accessories like immobilizer allows fleet managers to shut down engines in case of emergency or when a vehicle enter or leave an unauthorized zone. Another important fleet management accessory is the fuel management system and accessory. Fuel expenses are difficult to measure and budget due to ever-changing fuel prices. Using equipment such as a fuel sensor and a fleet management system, fleet managers can have access to fuel tracking data and will be able to monitor fuel consumption and find cost-cutting opportunities using this method.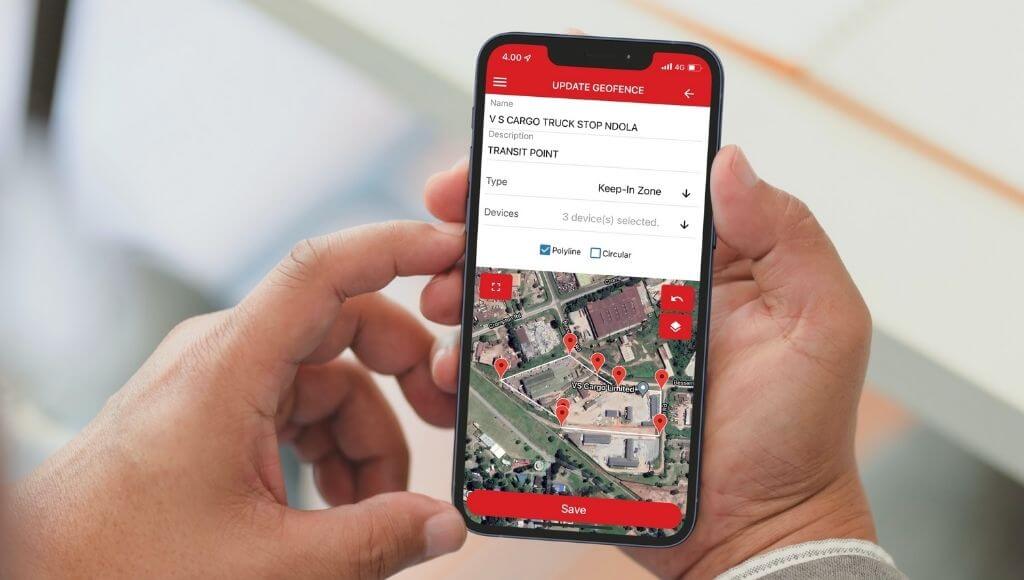 Tramigo offers a cloud-based tracking and fleet management app to help you manage your business from anywhere in the world with ease and convenience. Tramigo software will help you manage your fleet efficiently, no matter how big or small it is. From basic GPS vehicle location tracking to fuel consumption, driving behaviour monitoring and driver and vehicle security, to managing arrival and departure times, Tramigo solutions help you manage your business and its assets with precision.
For more information please contact us through the webform or locate your country manager contact details on your country page.